Politics
BSP Chief Mayawati Seeks Names of Candidates for 2024 Lok Sabha Elections – News18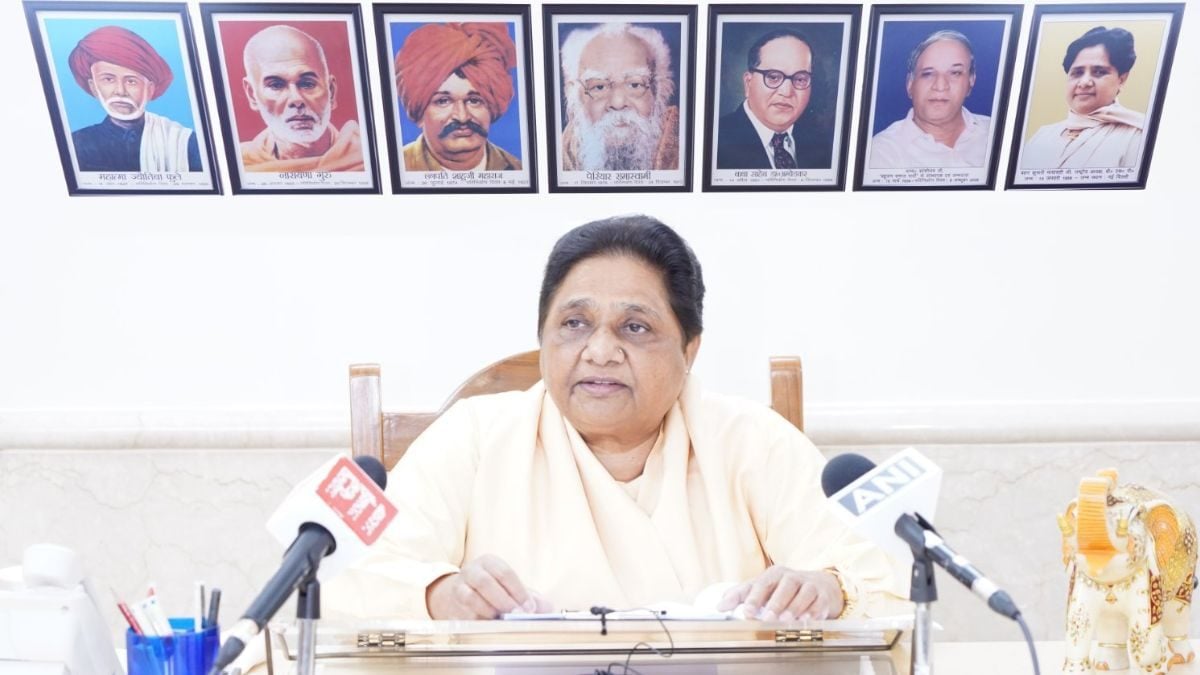 BSP Chief Mayawati in a recent meeting said it was time to gear up for the upcoming elections. (X)
BSP preps for 2024 Lok Sabha elections: This is the party's second pre-poll exercise to consolidate its voters. Recently, BSP chief Mayawati announced the party's cadre camp in rural as well as urban pockets of Uttar Pradesh
After cadre camps to bring back its traditional voters, the Bahujan Samaj Party (BSP) has started to shortlist the names of candidates who will be fielded in the 2024 Lok Sabha elections.
In revival mode, BSP Chief Mayawati, in a recent meeting with the party workers, said that it was time to gear up for the upcoming elections. "The party chief has sought names from party workers, which she said would be announced soon," a party worker said, adding, "The BSP chief has given the similar instructions to the leaders hailing from Uttarakhand too."
This is the BSP's second pre-poll exercise to consolidate its voters. Recently, the BSP chief announced the party's cadre camp in rural as well as urban pockets of Uttar Pradesh. "Holding party cadre camps is not Behenji's style of working, but this time, as the party is in revival mode, she has opted for the traditional way to woo core voters," said the party worker.
DIP IN PERFORMANCE
Senior party leaders cited the party's poor performance from 2007 till the 2022 assembly elections.
In 2007, the BSP won 206 seats and formed the government. In 2012, the party's seats were reduced to 80. In the 2014 Lok Sabha polls, the BSP failed to win any seat. In the 2017 state polls, the party won 19 seats and recorded 22.2% vote share.
In the 2019 Lok Sabha polls, the BSP partnered with the Samajwadi Party (SP) to form an anti-Bharatiya Janata Party (BJP) 'Mahagathbandhan' (Grand Alliance) with the Rashtriya Lok Dal (RLD). However, the alliance failed to leave a mark and secured just 15 seats, while the BJP won 62 of the 80 seats. The BSP's vote share was 19.43%, while SP's and RLD's vote share was 18.11% and 1.69%, respectively. In the 2022 state assembly polls, the number of seats the party won was further reduced to one, whereas the voting share dropped to 12.88%.
GOING SOLO FOR 2024 POLLS
However, this time, the BSP supremo is in no mood to take any chance, senior party leaders said. Recently, the BSP announced its plan to go solo in the upcoming 2024 Lok Sabha polls.
Mayawati has said that the BSP would neither be part of the BJP-led National Democratic Alliance (NDA) or the opposition's Indian National Developmental Inclusive Alliance (INDIA) bloc. She said that the BSP had to bear the brunt of getting into alliances in UP, as its votes clearly got transferred to the alliance partner, but the other parties do not have the right intention or the capability to transfer their votes to her candidates.