Sports
Budding boxer, 12, runs 15km to safety in Manipur – Times of India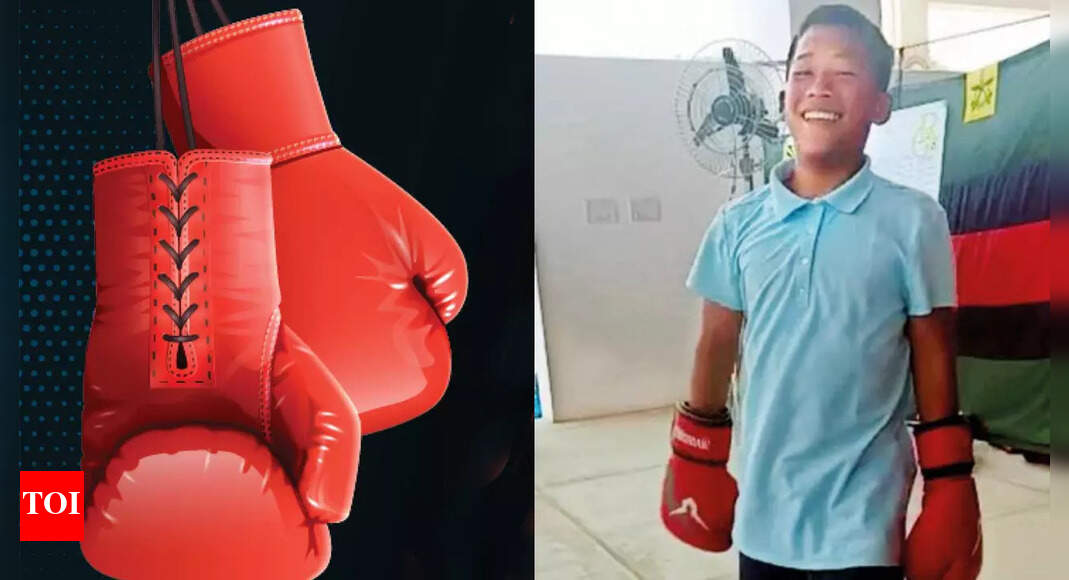 GUWAHATI: Born to a Kuki mother and a Meitei father, 12-year-old budding boxer L Mangminmgam was oblivious of the growing tension between the two communities, until he found himself alone at the SAI hostel in Imphal on May 4 morning.
Ethnic clashes had broken out in Churachandpur the day before and spread to Imphal that night. Mangminmgam was separated from his parents, who were hiding in their native village of Saikul in Kangpokpi, a district north of Imphal.
Stuck in his hostel for four days, he decided to run home — a perilous journey through swathes of destruction and Manipur's dense forests and rolling hills.
Carrying only his boxing gloves, he ran 15km to reach an Assam Rifles camp at Mantripukhri in Imphal West hours later on May 8.
"I do not know how far I ran. It was daytime and I just ran to safety," the class 7 student said in halting Hindi, after reuniting with his parents in their village on May 9.
His father Shyam Lairaklaktham, a Meitei farmer, and mother Hatnu were surprised and delighted after security forces brought him home.
Mangminmgam is now the toast of the villagers, the Army and Assam Rifles — hailed as a symbol of hope springing from the ruins of the Meitei-Kuki clashes that killed more than 60 and displaced 35,000 people.
"Proud son of Kuki Mother & Meitei Father- Testimony to peaceful coexistence of all communities in #Manipur. Made a daring 15km run to one of our camps. Reunited with his mother yesterday," a tweet from Dimapur-based Army's Spear Corps (3rd Corps) read.
The Army also tweeted a short video of the plucky boxer, seen training at the Assam Rifles camp.
"Indian Army and Assam Rifles salute his grit & determination and wish hm all the happiness loads of luck in his boxing endeavours…" the tweet said.
Assam Rifles on its Facebook page has posted Mangminmgam heroic feat as "Fear, despair & negativity -Knocked Out."
The post said the Mantripukhri camp has more than 2,000 "stranded people" and they were "blessed to witness the daunting spirit of the young boy who showcased his boxing skills"