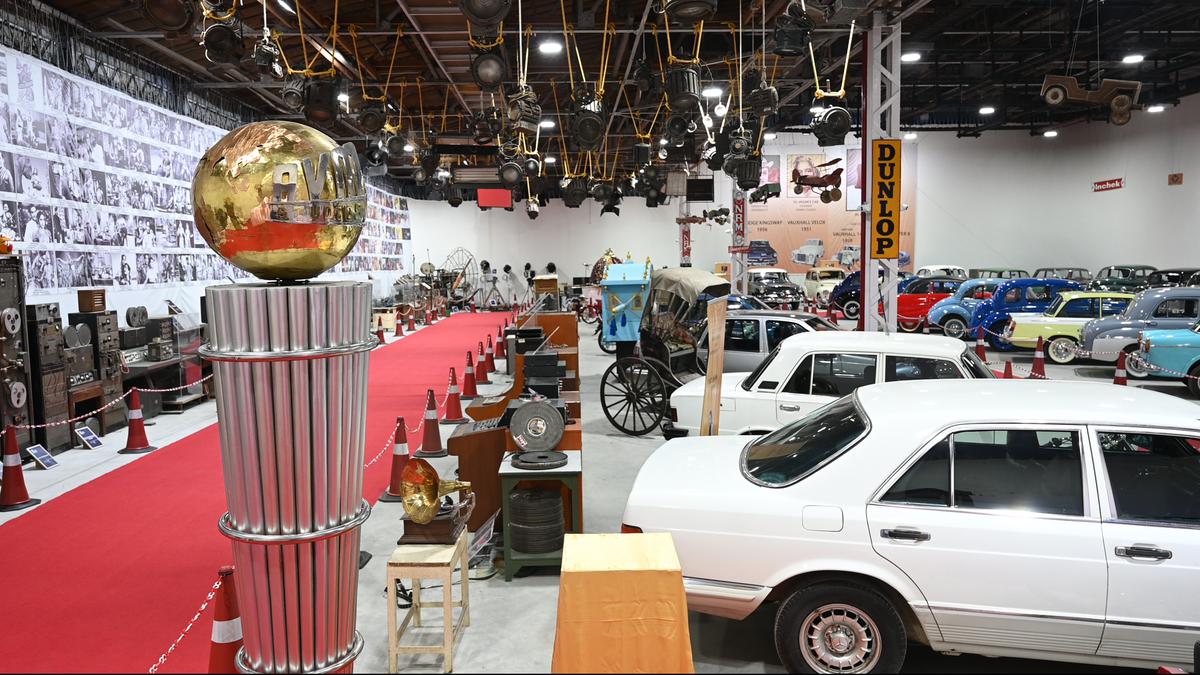 A snazzy, young Rajinikanth rode a Suzuki RV90 in the 1965 Tamil film Paayum Puli.
Much later, in 2007, Rajinikanth and Shriya Saran were featured atop a bright red vintage MG TB car in Sivaji.
Both vehicles find pride of place in the recently-opened AVM Heritage Museum, in Vadapalani, Chennai. Having witnessed some of the biggest cinema events and film shoots, the AVM studios — one of the oldest surviving studios in the country — now has a latest addition: a heritage museum.
This museum is the brainchild of AVM Saravanan's son, MS Guhan, well known for his collection of cars and bikes some of which have been used in films, and are now on display here. Also on display are equipment and machinery used in the cinema production business in the past, providing audiences with a rare insight into how films were made.
Aruna Guhan, partner and creative director, AVM Productions, says, "Cinema has grown since the time of my great grandfather (AV Meiyappan). He, in fact, used to manually mark film with a pencil and then cut and join it; these things are unheard of today. There are so many things that happen during the making of the film that many people today are unware of. It is important to celebrate the processes of those times, which have brought cinema to where it is today."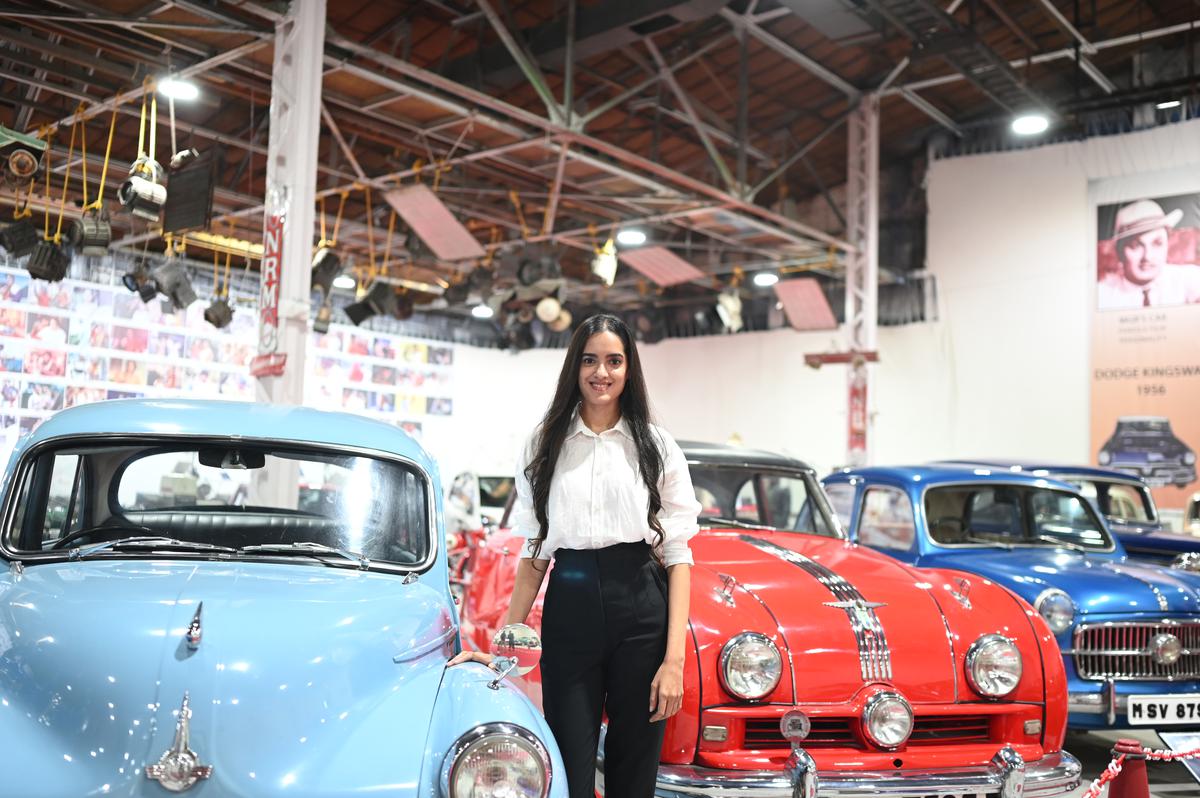 She is referring to things like a four-track audio recorder, the tape video editing setup, a film winding shoe and a flatbed editing machine, all of which are on display at the museum. While these might be technical in nature, there are many fun items on display too: the statue that features in Rajinikanth's Sivaji, as also the palanquin that he used in Yejaman. One of the highlights of the museum is a 1945 Buick car used in multiple hit Tamil films, including Sakalakala Vallavan, Manidhan and Nallavanuku Nallavan. "That car has changed colour over time and featured with many stars," she smiles.
Aruna and her team are currently in the process of adding more information, such as sourcing thefilm stills and Tamil descriptions.
AVM is among the few production houses that takes pride in its past, and also goes to great lengths to preserve it. "We should pick lessons from the past, and see if that will help us with learnings for the future," she adds, pointing to a plaque celebrating the shooting spot of Sivaji Ganesan's debut film, Parasakthi (1952).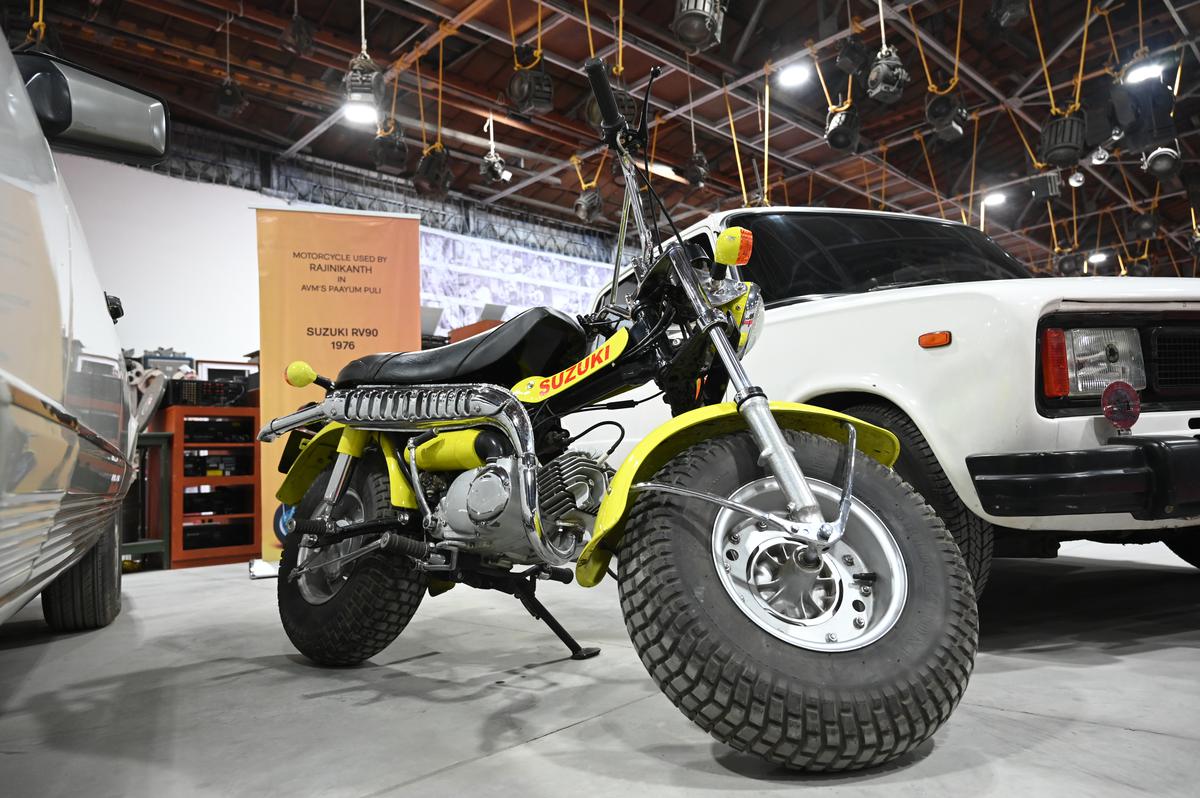 This heritage museum hopes to add to its collection every three months, with memorabilia from its rich repository of film-related material. Costumes worn by stars in popular films top the list; Aruna already runs a series titled Costume Closet on her social media for film trivia buffs. Think the jacket worn by MGR in the 'Puthiya Vaanam' song in Anbe Vaa (1966). Or the bullet-proof vest worn by Vijayakanth in Sethupathi IPS (1994). All that will hopefully be part of the museum too in the future. "We also hope to have pieces from movie sets, like a staircase used in a particular film or sequence with explainer cards telling how the prop was used and where."
All this, adds Aruna, is a work in progress. "There's history all over this studio Everything here is treasured and part of our cinematic journey."
AVM Heritage Museum, located inside AVM Studios in Vadapalani, Chennai, is open from 10am to 5pm on all days except Tuesdays and national holidays. The entry fee for adults and children is ₹200 and ₹150 respectively.