Markets
Eicher Motors Rallies 7% As Q4 Results Beat D-Street Expectations; Should you Invest?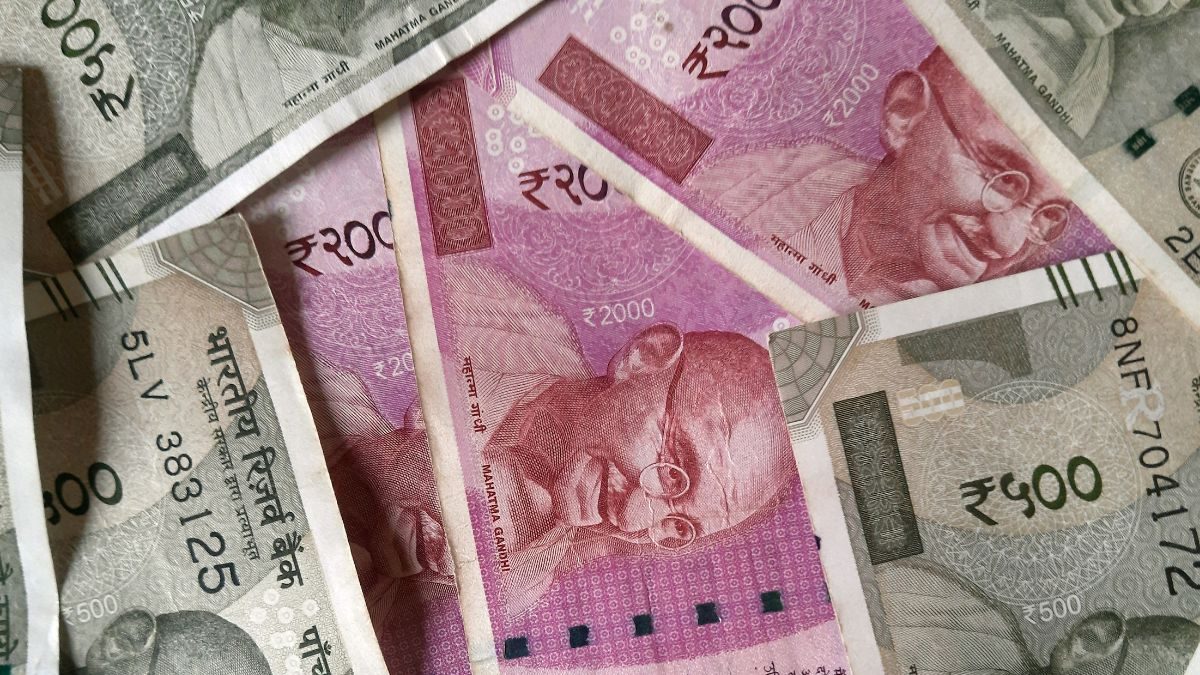 Shares of Eicher Motors, the parent company of Royal Enfield motorcycles, raced almost 7 per cent to hit a high of Rs 3,647 in an otherwise weak market,
Eicher Motors on Thursday reported a solid 48 per cent growth in net profit for the quarter ended March 2023 at Rs 906 crore when compared with to Rs 610 crore in the same period a yea ago.
The company recorded its the highest-ever revenue from operations; at Rs 3,804 crore, up 19.1 per cent from Rs 3,193 crore in the corresponding quarter of FY22. EBITDA was Rs 934 crore in Q4 FY23, up 23.3 per cent compared to Rs 757 crore in the same quarter of the previous financial year. Royal Enfield sold 214,685 motorcycles in Q4 FY23, up 17.9 per cent from 182,125 in the corresponding quarter of FY22.
"We have registered our best-ever sales performance of t 834,895 units (up by 38.4 per cent from 6,02,268 in FY 2021-22) and up from the previous best performance in 2018-19. During the year, Royal Enfield also crossed the 100,000 export shipments milestone for the first time," said Siddhartha Lal, managing director of Eicher Motors.
The company's board has also recommended a final dividend of Rs 37 per equity for the financial year ended March 2023. The dividend will be paid within 30 days from the date of shareholders' approval.
What Should Investors Do Now?
The stock has gained 23 per cent since the start of this fiscal year, while the benchmark index has moved up around 5 per cent.
The stock is also traded in the futures & options segment on the NSE. As per the options data for May series, the stock has maximum build-up of positions (open interest) at the 3,600 and 3,700 Calls. Thus, indicating possible resistance in the range of Rs 3,670 – Rs 3,750.
Notable open interest in Puts is at Rs 3,300, with fresh build-up seen at Rs 3,600 and Rs 3,500. Thus, indicating possible support in the range of Rs 3,500 – Rs 3,550.
Jefferies retains a 'Buy' on Eicher Motors but the stock occupies a lower position in its pecking order.
The foreign brokerage pegs the price target at Rs 4,000 estimating a 17% upside from the last closing price. The target has been raised from Rs 3,800 valuing RE at 25X FY25E PE and the commercial vehicle business at 5X FY25E PB, the brokerage said.
"We continue to like Eicher as we see tailwinds of 2W demand recovery, industry premiumisation and growth in exports," it said in a report.
Motilal Oswal has downgraded the stock to 'Neutral' and placed the target price at Rs 3,650. This is a 7% upside from the previous closing price. The valuation is at 24.5X/19.3X which largely reflects the expected volume and margin recovery, but not the potential risk from the upcoming launches of BajajTriumph in mid-size motorcycles in India and global markets, it said further. "Hence, we downgrade our rating to Neutral from Buy," Nuvama added.
Kotak recommends a 'Sell' rating on Eicher Motors expecting a more cut-throat competition, going ahead.
"With expected launches from Bajaj-Triumph and Hero-Harley in the > 250 cc motorcycle segment, the competitive intensity is expected to increase, which may weigh on the company's growth prospects," the brokerage noted.
Despite the launch of Hunter 350, the demand recovery in RE's domestic portfolio (ex-Hunter) remained lacklustre due to higher upfront costs and key states continued to weigh on demand recovery.
Disclaimer:Disclaimer: The views and investment tips by experts in this News18.com report are their own and not those of the website or its management. Users are advised to check with certified experts before taking any investment decisions.