World
Former Pakistan PM Imran Khan arrested during court appearance: police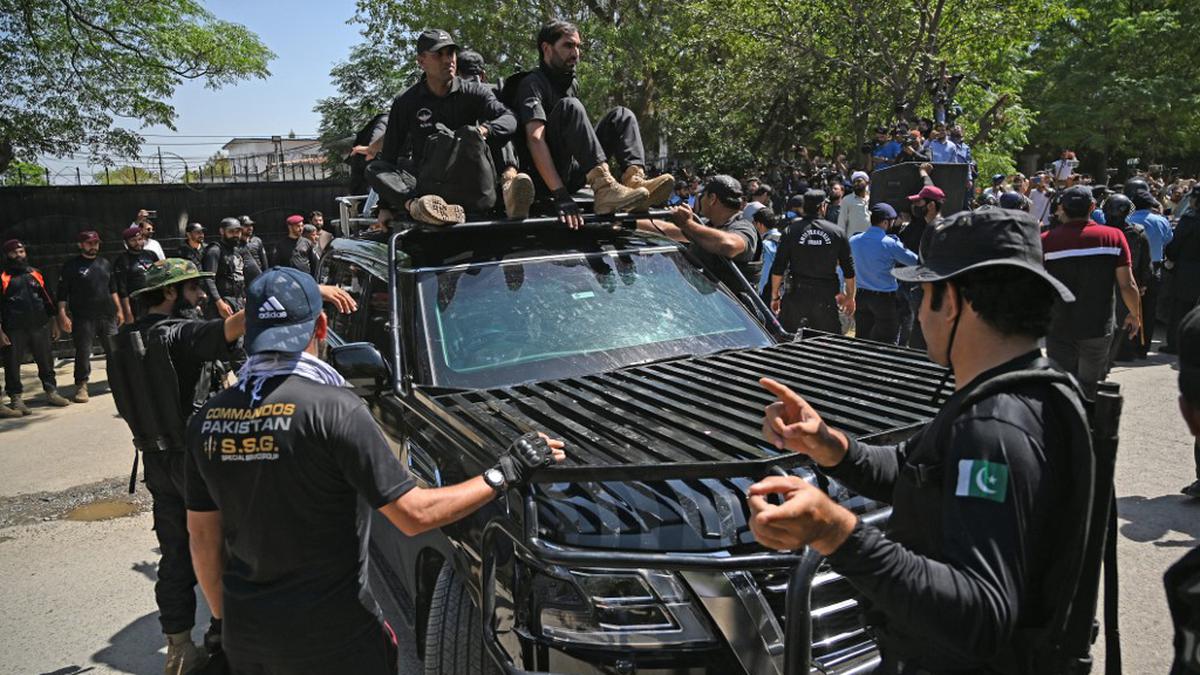 Former Pakistan Prime Minister Imran Khan was arrested on May 9, police said, during a court appearance for one of dozens of cases pending since he was booted from office last year.
"Imran Khan has been arrested in the Qadir Trust case," the Islamabad Police's official Twitter account said, referring to a graft case.
"Section 144 is in force in Islamabad," it said, adding "action will be taken in case of violation".
His party also confirmed the arrest of the 70-year-old former cricketer-turned-politician. "Khan has been arrested in the Al-Qadeer trust case when he was present in the Islamabad High Court," his party said in a brief statement.
A top court in Islamabad earlier granted protective bail till May 3 to Mr. Khan in a mutiny case registered against him.
The arrest comes a day after the powerful Army had accused Mr. Khan of levelling baseless allegations against a senior Army officer.
The Pakistan Tehreek-e-Insaf (PTI) alleged that Mr. Khan was being tortured but it was not confirmed independently.