Business
Go First fleet retention may dent SLB model for Indian carriers – Times of India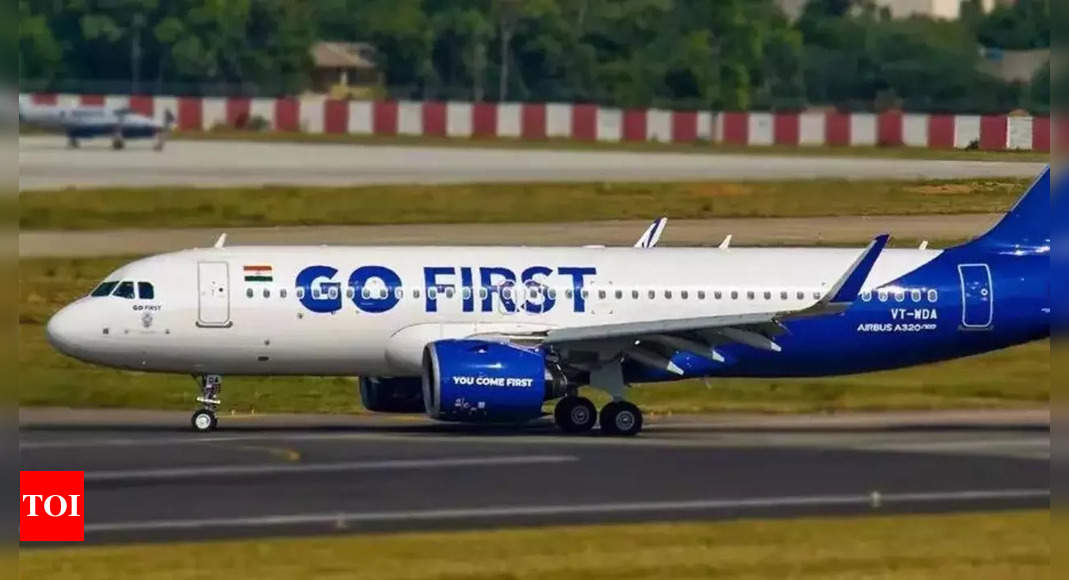 NEW DELHI: The sale and leaseback (SLB) model used by airlines globally to raise funds could get a serious dent in India after Go First used the voluntary insolvency route to prevent unpaid lessors from repossessing their aircraft.
Top officials of leading airframe and leasing companies say the example set by Go First will push by risk premium for aircraft being given to desi airlines. And airlines considered "not good credit" could be given two choices — pay higher lease and retain SLB value or retain current lease rentals with lower SLB.
Airlines in India, starting with IndiGo, have successfully used this route to generate funds. Depending on the customer's creditworthiness and size of order, airframe and engine makers offer a discount on the list price of their offering.
"On an Airbus A320/Boeing 737 Max, the SLB value can be anywhere from $3-4 million for startups or financially weak airlines to $8-9 million for good credit worthy companies," said a senior official of an Indian carrier.
"After the Go First case, SLB value could decline by 5-10% for Indian carriers. Startup or weak balance sheet airlines may opt for higher lease rentals to get cash from this route. Established strong players may opt for lower SLB to prevent higher lease rentals. When you multiply the per plane SLB hit with the order size, the hit can be big," said an industry insider.
The Asia chapter of the International Society of Transport Aircraft Trading (ISTAT) is currently meeting in Bangkok where lessors are discussing the fallout of Go First case on leasing aircraft to Indian carriers. Before this case, lease rentals for an Airbus A320neo or Boeing 737 Max was about $ 3.5 lakh and wide body was $10-12 lakh per month for "good credit" airlines.
"The ability for lessors to repossess their assets promptly and predictably, where defaults and bankruptcies occur, in accordance with India's international treaty obligations (under the Cape Town Convention), is essential to future access to capital at best rates for Indian airlines," Jeffrey Wool, secretary general of the Aviation Working Group, which comprises of the world's leading aviation lessors, banks, and manufacturers, told TOI.