Tech
Google Bard: Google's ChatGPT rival Bard gets new features, drops waitlist in 180 countries and more – Times of India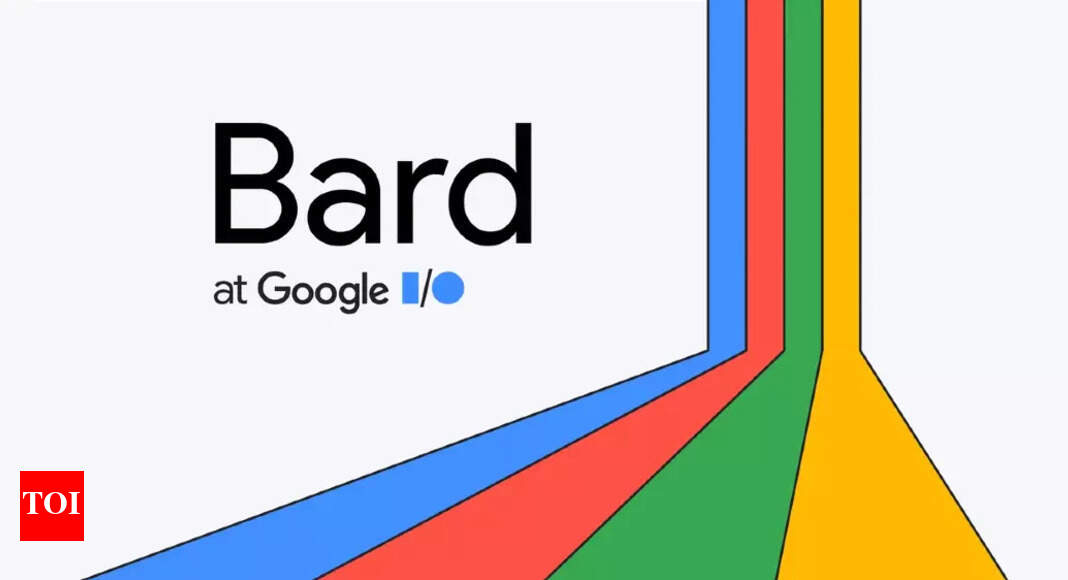 At Google I/O, the company announced various improvements and capabilities in Bard, its AI chatbot and ChatGPT rival. Google Bard made its debut in March this year. The company opened the preview to a limited number of people at that time and is removing the waitlist and opening up Bard to over 180 countries and territories.
Bard drops waitlist in India, 179 other countries
Google initially initially opened access to Bard in the US and the UK. The company is removing the waitlist and opening up Bard to over 180 countries and territories. But please note that the AI chatbot is still in beta.
"As we continue to make additional improvements and introduce new features, we want to get Bard into more people's hands so they can try it out and share their feedback with us," the company said.
Bard will also be available in Japanese and Korean. Google said that it is also working to support 40 languages soon.
Bard is now powered by PaLM 2
In his keynote, Google CEO Sundar Pichai talked about a more powerful large language model (LLM), PaLM 2, which enables the AI chatbot with advanced math and reasoning skills and coding capabilities.
Bard to become more 'visual'
Google announced that soon Bard will become more visual both in its responses and prompts. For example, if you ask Bard, "What are some must-see sights in New Orleans?" — the chatbot will return a text accompanied with visuals, such as photos, to give users a better result.
Bard with Google Lens
In case you want to "boost your creativity", you can use Google Lens with Bard. To explain this, Google presented a photo of two dogs and asked Bard to "write a funny caption about these two." The AI chatbot used Google Lens to analyse the photo, detect the dogs' breeds and return a few creative captions.
Coding with Google Bard
Google has already said that Bard is getting better at coding and at Google I/O, the company said it is adding a few key coding upgrades for developers. The codes will now make more precise citations. It is also adding an 'Export' button to quickly share and run code with partners. The third major feature coming to Bard is the Dark theme.