Business
Honda drives in Elevate at ₹11 lakh to take on Creta, Seltos – Times of India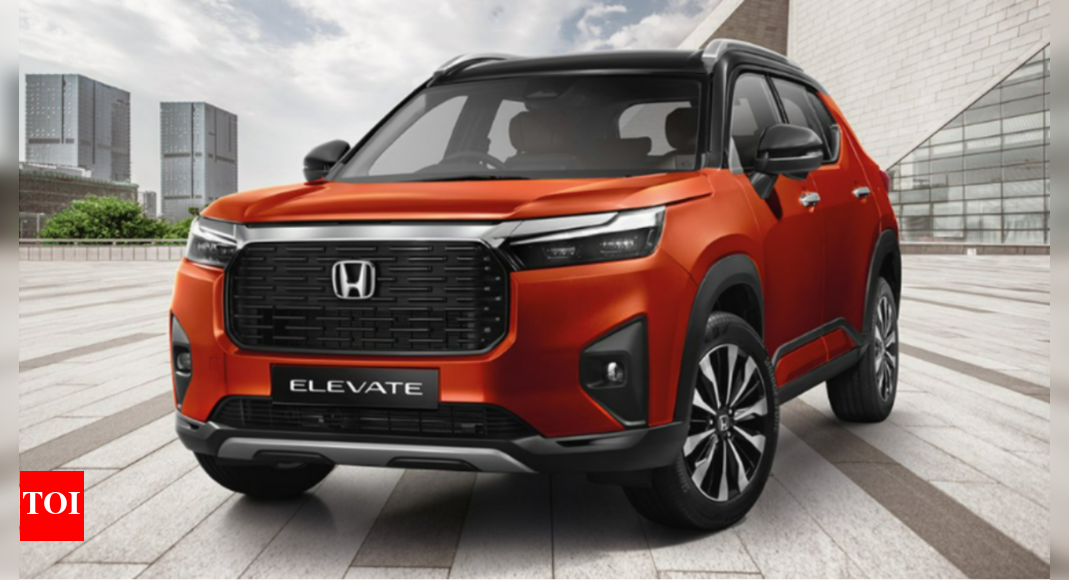 NEW DELHI: Honda Cars India makes yet another attempt to crack the Indian market as the company drove in the Elevate SUV at an entry price of Rs 11 lakh (ex-showroom Delhi) to take on formidable rivals such as Hyundai Creta, Kia Seltos, and Maruti Suzuki Grand Vitara.
Honda – having been relegated to the fringes in the absence of an SUV in its portfolio – closed 2022-23 with a market share of 2.3%. It has been working on the mid-size premium SUV for years, and is now counting on it to provide the much-required numbers to regain lost glory in India where it once enjoyed a significant share. The Elevate comes strapped with the company's 1.5-litre petrol engine, offers both manual and CVT (continuously variable transmission) options, and is priced between Rs 11-16 lakh. The top version of both manual and CVT offers advanced driver assistance system, or ADAS. However, unlike its best-seller City sedan, the company is not getting a hybrid of the Elevate.
"The plan is to offer an electric on the Elevate over the next three years. This is based on the direction given by the government for electrics, as well as the current market trends," Takuya Tsumura, president & CEO of Honda Cars India, said.
When asked about competition in the segment from players such as Hyundai, Kia, Maruti, Toyota, VW and Skoda, he said, "We are confident that the Elevate is packed sufficiently with features and carries a competitive price to create a space for itself." The company, in India since mid-nineties, has adopted a fresh strategy to turn around business – including getting in five new cars, incorporating electrics and SUVs.