Education
How Market-Driven Forces Are Reshaping The Higher Education Sector In India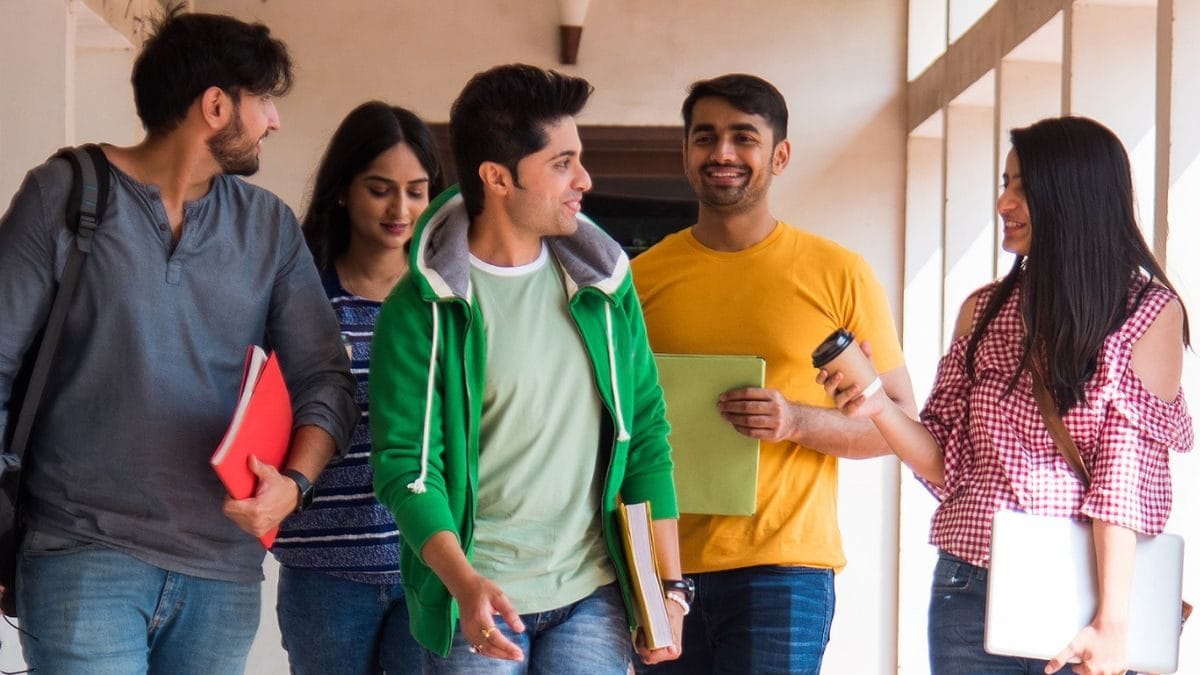 Students will also be given multiple exit options during their undergraduate programme, allowing them to exit the course each year with a specific degree (Representative image)
Students will also be given multiple exit options during their undergraduate programme, allowing them to exit the course each year with a specific degree
The size and scope of India's higher education system is unrivalled. Over one thousand universities, 42,000 colleges, and almost 12,000 stand-alone institutions make it one of the largest higher education sectors in the world, according to the All India Survey of Higher Education Report (AISHE 2019–20). Yet despite these staggering numbers, India's gross enrolment ratio (GER) of 27 per cent remains stubbornly below the global average of 38 per cent. A lack of adequate infrastructure and funding, outdated curriculums, and decades of neglect have all contributed to this state of affairs.
Recent years have seen governments taking steps to address these longstanding issues actively. The education sector has been at the heart of the last several budgets, with the centre allocating INR 1.12 lakh crore for education this year – the highest ever and an increase of 8 per cent over 2022. This has been accompanied by several policy changes and regulations targeting the higher education sector. Most critically, these have included the relaxation of rules around international collaborations and online learning. While these are welcome steps in the right direction, the next big impetus needed to propel the higher education sector is an influx of domestic and foreign capital.
How regulation has shaped the educational landscape
For years after independence, engaging in any activity in India meant catering to the whims of the License Raj. The higher education system in India was no different. But while other industries were given leeway to grow and thrive after the New Economic Policy in 1991, the education sector continued to be over-regulated and under-governed, shaped by a complex web of affiliations, approvals, and competing boards and recognition systems.
 According to the World Economic Forum, of the 13 million people who join India's workforce each year, only one in four management professionals, one in five engineers, and one in 10 graduates overall have the necessary skills to perform their jobs at a satisfactory level. India's demographic dividend – with the world's largest and youngest working population – is therefore at risk unless the higher education system is radically overhauled.
A new chapter in education policy
The Indian higher education has begun the overhaul with the National Education Policy (NEP) 2020, with an aim of doubling the GER in higher education to 50 per cent by 2035. The first step towards the same was clearing setting up of a single regulatory body for higher education nationwide. This Higher Education Commission of India (HECI) will function as the central authority for all public and private educational institutions (minus medical and law colleges), with the crucial aim of standardising the quality of learning on offer.
Another key component of this multidimensional shift in policy is an emphasis on modular and flexible learning. At a macro level, the existing system of affiliation is to be phased out gradually, transforming every college into an autonomous entity licensed to grant degrees or into a constituent element of a university. On a more individual level, students will also be empowered to shape the trajectory of their education. The establishment of an Academic Bank of Credits will facilitate credit transfers for admission to other institutes. Students will also be given multiple exit options during their undergraduate programme, allowing them to exit the course each year with a specific degree, from a certificate after one year of learning to a Bachelor of Research after completing all four years.
But the biggest breakthrough came at the start of this year when the University Grants Commission (UGC) unveiled draft norms to facilitate the 'Setting Up and Operation of Campuses of Foreign Higher Educational Institutions in India', building on the legislative framework first established by the NEP 2020. Just a month later, it was announced that two Australian universities, Deakin University and the University of Wollongong, planned on establishing campuses in India. In conjunction with guidelines that allow dual degree and joint degree programmes between Indian and foreign institutions, the education landscape in India is witnessing a wave of competitiveness and professionalisation. For the first time, students don't have to leave the country to gain access to high-quality curriculums that meet international standards.
How capital inflow shapes the sector
This gradual opening of the country's higher education sector is also set to be accompanied by a substantial capital inflow. The easing regulatory environment and a more welcoming stance toward foreign players are bound to accelerate the volume of mergers and acquisitions in private higher education institutes. An influx of private money is dependent on outcomes. Increased scrutiny and focus on the expenditure of these funds will drive the professionalisation and efficacy of these institutes and raise the bar for competition across the country. Increased investment can also address the funding gaps faced by many institutions, particularly in areas such as research and development. An influx of funds can drive innovation, improve graduate employability, and ultimately stimulate economic growth through a new generation of well-equipped graduates.
Private players – domestic and foreign – have already begun to explore the possibilities inherent in this sector. For example, several online universities from Germany have shown interest in acquiring assets in India that can be used to expand their reach, while Indian ed-tech players like PhysicsWallah and UpGrad have also expressed interest in acquiring colleges and universities. Significant investments from private equity funds like KKR and international operators like Nord Anglia and Cognita have led to the creation of high-quality schools, improved learning outcomes, and increased competition.
With many Indian universities operating in a bygone era, whether in terms of their infrastructure or curriculum, a radical overhaul of the sector is long overdue. The NEP has kickstarted this shift by accommodating a market-driven approach to higher education – one that prioritises professionalism and accountability and is open to global influences.