Sports
'I had to come back': Journeyman Piyush Chawla enjoys Indian summer in IPL | Cricket News – Times of India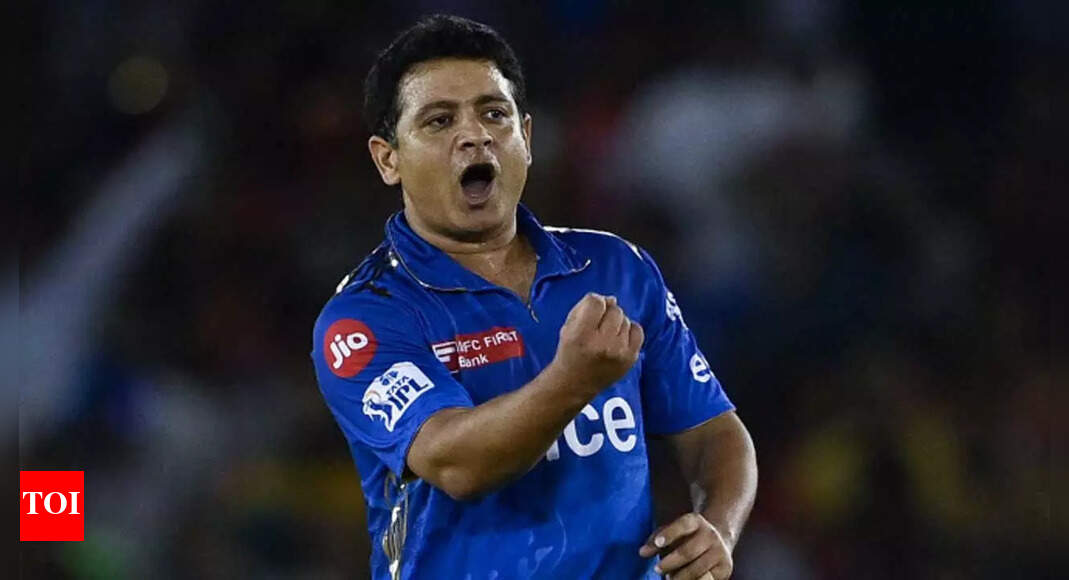 NEW DELHI: It's almost two decades since a teenage Piyush Chawla bowled the mighty Sachin Tendulkar, his last game for India was in 2012 and at 34 he is no longer the lithe young spinner of yesteryear.
But the wily leggie is having a ball with five-time champions Mumbai in the Indian Premier League, where spinners with experience are worth their weight in gold.
Chawla is fourth in this IPL on the wickets table with 17 scalps to his name.
It is a remarkable reversal of fortunes for the player fondly known as "PC", who went unsold in the 2022 IPL auction so did not play.
Mumbai Indians signed the wrist-spinner at his base price of $61,000 for the current campaign — and he has repaid that faith in spades.
"Last year when I wasn't around in the IPL, a lot of people probably didn't think PC could come back," Chawla told AFP in an interview.
"But I was prepared mentally that I had to come back."
Chawla is third in the all-time IPL bowlers list with 174 wickets, behind Lasith Malinga (now retired) and Yuzvendra Chahal, both with 183.
"Right from the beginning my thought process is to go for wickets because in T20 batters are trying to get more runs," Chawla said.
"The best way to choke the run-rate is to get wickets."
Chawla has fond memories of cleaning up Tendulkar — India's cricketing deity — with a googly in 2005, a match in which the then-16-year-old also outfoxed MS Dhoni for good measure.
A year later Chawla was picked for the national side against England, becoming India's second-youngest Test debutant after Tendulkar and removing opposition captain Andrew Flintoff.
At Mumbai, where Tendulkar is the team "mentor", Chawla keeps himself sharp bowling at the best of T20 talent including teammates Suryakumar Yadav, Tim David and Cameron Green.
"When I go in the nets and bowl against them and the kind of red-hot form Surya is in, if I can stop him in the nets from hitting, it means I am ready for the team," said Chawla.
"The way Surya manipulates the field, he is in a different zone altogether. Tim David is a dangerous customer when he comes lower down the order," he said.
"When I bowl to him, I make sure I am working out that in some of the games if I get a player like him, I am ready."
Chawla was part of India's two World Cup victories, in 2007 and 2011, but his stop-start international career saw him play only three Tests, 25 ODIs and seven T20 matches.
He had stints at Sussex and Somerset in England, and has been a journeyman in the IPL, playing previously for Punjab, Kolkata and Chennai.
But his late-career form has seen chatter about an unlikely return to the Indian team.
"To be honest, I am not thinking too far ahead for anything," he said.
"I am just enjoying my cricket at the moment and I take it step by step."
Chawla, who is five foot five (1.7 metres), clearly isn't in the gym as much as super-fit Virat Kohli, who is the same age. But Chawla isn't bothered about how he looks from the outside.
"To be honest if you talk about fitness, it's not just that looking slim is fit," he said.
"I have been playing for almost 19-20 years… so I must have done something right regarding my fitness.
"Everybody is different, everybody's structure is different.
"If you ask a fish to climb a tree, that's not going to happen."