Tech
IIT-Madras Gets New Dept for Medical Sciences and Tech, to Offer 'First-of-its-kind' Course | Details Here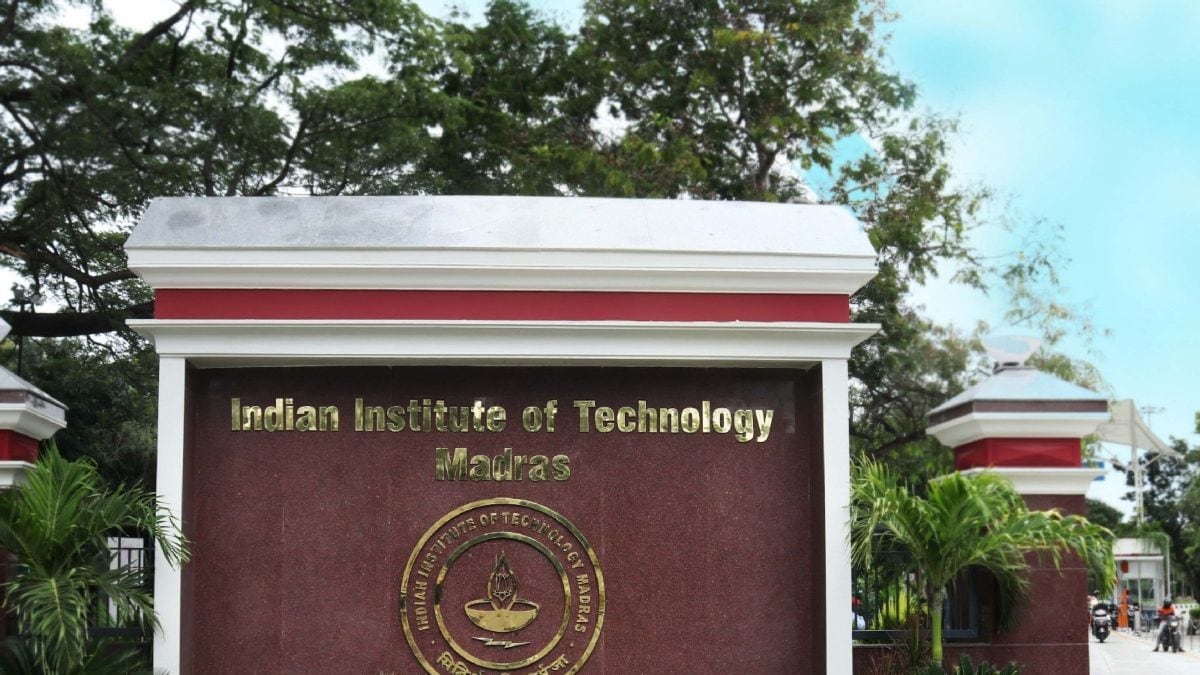 Admission will be through IISER Aptitude Test. Candidates must have passed Class XII exam in a science stream in 2022 or 2023.(Representational Image: News18/File)
Courses include BS in medical sciences and engineering (four-year programme), PhD programme for doctors as well as for science and engineering graduates among others
The IIT-Madras on Thursday launched a new department for medical sciences and technology, which will combine medical education and engineering to bring innovative practices into clinical settings. The purpose is to provide scientists and engineers with a skillset to advance medical research, as well as train clinicians to take an engineering approach to the human body and give engineers a clinical understanding.
The department has already established collaborations with premier hospitals and medical institutions in India and will have 'professors of practice, who are top medical doctors in India and abroad, and who also contributed to the development of the curriculum. The courses include BS in medical sciences and engineering (four-year programme), PhD programme for doctors, MS by research for doctors, MS in medical sciences and engineering as well as a PhD programme for science and engineering graduates.
The 4-year course will offer specialisation in a number of areas through elective subjects and will cover emerging areas at the cutting edge of medicine – like the application of artificial intelligence in healthcare, new device development and drug discovery, medical image analysis, and digital twins.
Additionally, as per the website of the PhD programme, as the first-of-its-kind course in India, it aims to train physician-scientists who will lead innovation in healthcare and boost research in vital fields of medicine. The programme will allow clinicians to explore a problem area of their interest, either independently or in collaboration with an engineer who will support the research.
The admission procedure will be through the IISER Aptitude Test (IAT). Candidates must have passed the Class XII (or equivalent) examination with a science stream in 2022 or 2023 from any board recognised by the council of boards of department education in India.
The department was inaugurated in the presence of Lakshmi Narayanan, co-founder of Cognizant; and Prof V Kamakoti, director at IIT Madras among other stakeholders, including medical clinicians on the steering committee of the department.
Kamakoti said: "Our mission is to unite professionals from medicine and technology to create groundbreaking solutions for medical issues that were once unsolvable. Our aim is to improve treatment options and revolutionise healthcare. Continuing our mission of 'IITM for all', we aspire to provide technological interventions in the field of medicine that shall enable quality and affordable medicare to reach every citizen of our country."
"With this interdisciplinary approach to improve healthcare outcomes by leveraging engineering and medical knowledge, new technologies can be developed that monitor vital parameters of organs, detect signs of disease, and help to provide targeted prevention and treatment options. As engineering and medicine continue to converge, the possibilities are endless," said Prof Boby George, head of the new department.
Narayanan said collaborative research in medical sciences could make India a global leader in clinical outcomes. He said India's leadership in space, nuclear, digital and biotechnology had shown research capability and potential, and expanding this capability to medicine was a natural next step.
"Innovation can be found at the convergence of nanotechnology, biotechnology, chemistry, microbiomes, cognitive science and other sciences. Investment in such collaborative research and practice is sure to produce outstanding clinical results," he added.