Trending
IIT-Roorkee celebrates National Tech Day in presence of governor Lt Gen (Retd) Gurmit Singh | Dehradun News – Times of India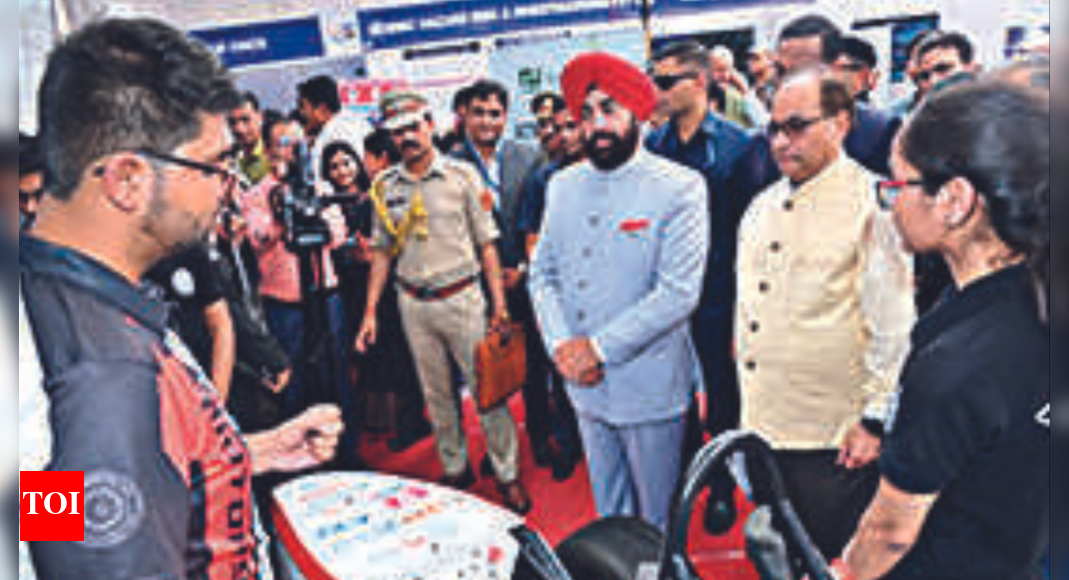 ROORKEE: IIT-Roorkee celebrated National Technology Day on Thursday with the aim of exploring opportunities and prospects for dynamic strategic vision and execution.
The event focused on strengthening the ecosystem for women's empowerment, connectivity, emerging technologies, organic farming, local products, tourism, wellness, self-help groups, ayurveda, and other important topics. Governor Lt Gen (Retd) Gurmit Singh graced the occasion as the chief guest.
During his address, the chief guest emphasised the significance of future-oriented research and development and technology.
He said, "Technology is the key to propelling us to greater heights, enabling us to become a self-reliant developed country and a global leader as a Vishwa Guru." He also commended the institute's Yoga wellness program for faculty and students. Throughout his visit, he explored various departments and centres of the institute, including the Tech Exhibition, Department of Hydro and Renewable Energy, Rethink! The Tinkering Lab, and the Archives at Mahatma Gandhi Central Library, as well as the Anushruti Academy for the Deaf.
"We have implemented a multidisciplinary and holistic curriculum, focusing on flexibility, employability, conceptual understanding, ethics and constitutional values, advancements in science and technology, creative and critical thinking, internationalization, respect for diversity, societal connection, inclusive admission processes, digitalisation, and quality research," stated Prof KK Pant, the institute's director.