Trending
INDIA Bloc Members Should Apologise for Insult to Sanatan Dharma: Rajnath – News18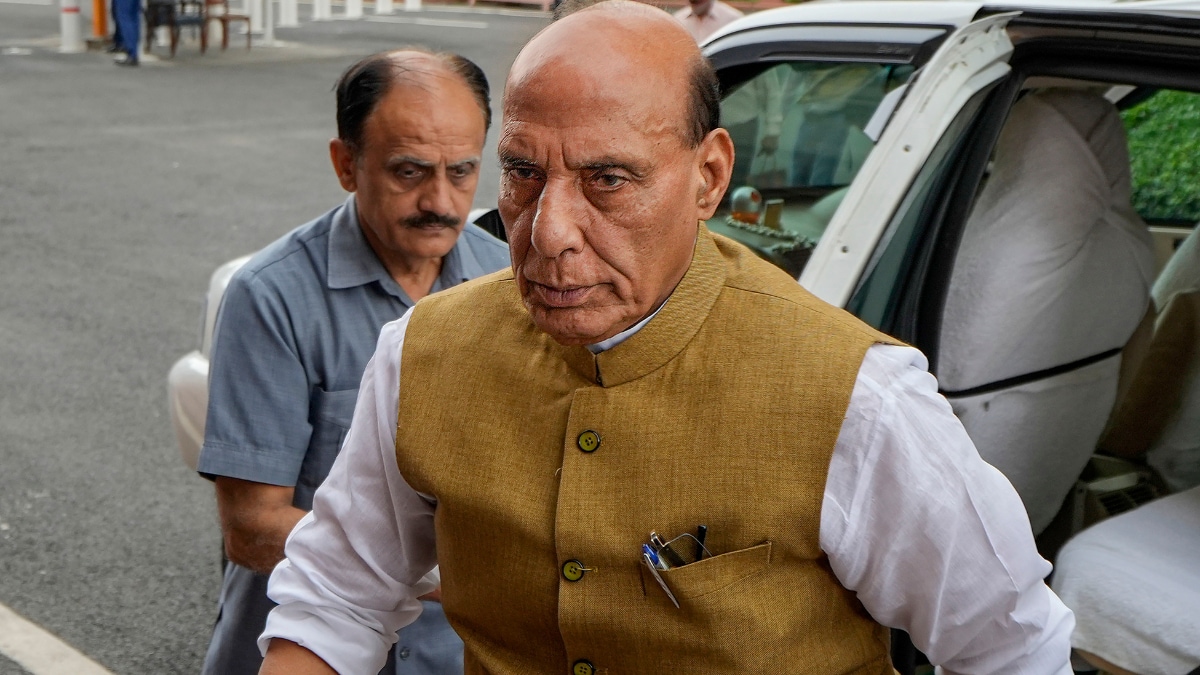 Last Updated: September 04, 2023, 15:16 IST
Defence Minister Rajnath Singh. (PTI Photo)
Tamil Nadu Youth Welfare Minister Udhayanidhi Stalin has alleged that Sanatan Dharma is against equality and social justice, and that it should be eradicated
Defence Minister Rajnath Singh on Monday hit out at the opposition over DMK leader Udhayanidhi Stalin's comments on Sanatan Dharma, asking why Congress leaders Sonia Gandhi, Rahul Gandhi and Ashok Gehlot are "silent" on the issue.
Addressing a public meeting in Jaisalmer on the launch of the third round of the BJP's Parivartan Yatra in Rajasthan, he also took a jibe at Rahul Gandhi, saying Chandrayaan successfully landed on the south pole of the Moon but "Rahulyaan" could neither be launched nor landed.
On Udhayanidhi Stalin's comments, Singh said, "I want to ask (Rajasthan Chief Minister) Ashok Gehlot why he does not speak, why Sonia Gandhi, Rahul Gandhi, (Congress president Mallikarjun) Kharge do not say what is their thinking on Sanatan Dharma." The DMK has hurt Sanatan Dharma and Congress leaders are "silent" on the issue, the senior BJP leader said.
INDIA bloc members should apologise for the insult to Sanatan Dharma or the country won't forgive them, the defence minister said.
The DMK leader should be asked for an explanation over his comments, Singh said and added that "Sanatan Dharma considers the world as a family and gives the message of 'Vasudhaiva Kutumbakam' (the world is one family)".
Tamil Nadu Youth Welfare Minister Udhayanidhi Stalin has alleged that Sanatan Dharma is against equality and social justice, and that it should be eradicated.
Udhayanidhi Stalin, son of Tamil Nadu Chief Minister M K Stalin, also likened Sanatan Dharma to coronavirus, malaria, and dengue fever and said such things should not be opposed but destroyed.
Defence Minister Singh attacked the Congress in Rajasthan, where polls are due later this year, saying the party is trying to gain support in the state by invoking the 'Hindu-Muslim' issue and the 'backward'.
Training his guns at the Rajasthan chief minister, he said Gehlot is sitting in the driver's seat but someone else is pressing the clutch and someone else the accelerator.
(This story has not been edited by News18 staff and is published from a syndicated news agency feed – PTI)