Sports
India Coach Igor Stimac Promises 'Fight' After 'Tough' AFC Asian Cup Draw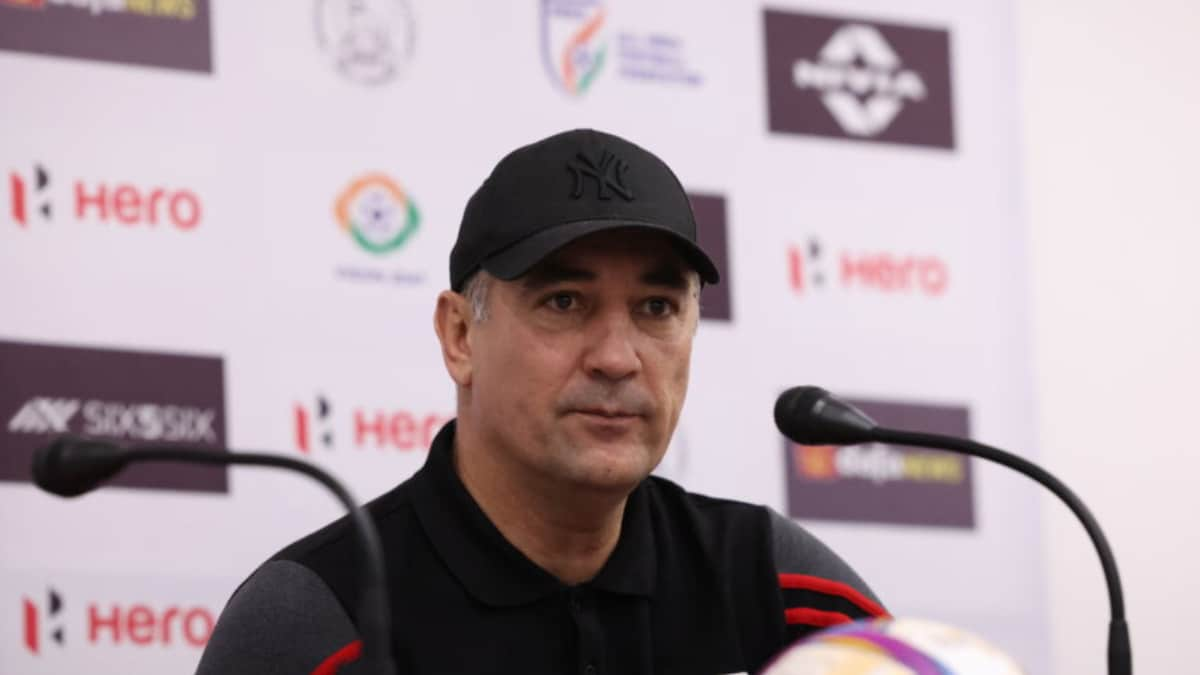 Last Updated: May 11, 2023, 19:59 IST
Indian men's football team head coach Igor Stimac (AIFF)
Indian men's football team head coach Igor Stimac said being drawn with Australia, Uzbekistan and Syria in the AFC Asian Cup is going to be a tough battle but promised to fight every step of the way
Indian men's football team head coach Igor Stimac reflected on being in the same group with Syria, Uzbekistan and Australia at the Qatar 2023 AFC Asian Cup, calling the draw 'tough'.
"We will be facing Australia, Uzbekistan and Syria in the AFC Asian Cup, and it's going to be a tough battle for us. It's much tougher than four years ago, but we will be there to fight every step of the way," Igor Stimac said.
"It's all about the time we have in front of us to prepare well, to obtain the work that is needed, and to be at the strongest possible point by next January," he added.
ALSO READ | AFC Asian Cup 2023: India Draw With Syria, Uzbekistan and Australia in Group B
India don't have a favourable record against their would be opponents, drawing against Syria 1-1 at the Intercontinental Cup in 2019. Moreover, India have never beaten Uzbekistan, with a narrow 2-3 loss coming in last meeting at the 1999 Asia Cup. As for, Australia, the last encounter saw India being mauled 0-4, in 2011 Asian Cup.
Speaking after draw, Socceroos head coach Graham Arnoldsaid: "Every draw is tough but we are happy with this, hope our familiarity of playing in Qatar helps. We have played Syria and Uzbekistan in the World Cup Qualifiers, looking forward to hit the road for Asian Cup."
Maymol Rocky, who was conducting the draw along with other representatives from around Asia, said, "This is the first time that India has qualified for consecutive editions of the AFC Asian Cup, and it's a fantastic opportunity for our country to be back at this stage."
Speaking ahead of the official draw, Asian Football Confederation President Shaikh Salman bin Ebrahim Al Khalifa said, "The last time the AFC Asian Cup was played in Qatar was 12 years ago, and there has been great progress since then. We have also initiated key enhancements. There are 24 teams in the AFC Asian Cup now, a new trophy, and USD 15 million in prize money. The impact is clear to see. On behalf of the Asian football family, I would like to express our gratitude to the QFA and the LOC, and we also thank the 24 participating nations. The stage is now set for a truly memorable chapter in the history of the tournament. We wish all the teams the very best."