Business
India has growth opportunity: Cisco – Times of India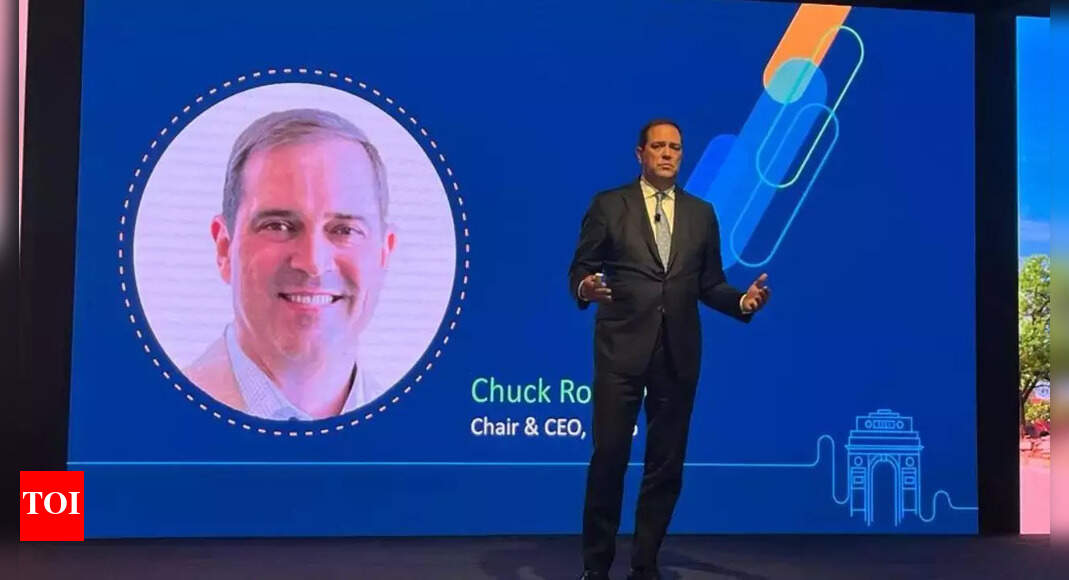 NEW DELHI: Cisco plans to go big on India with chairman & CEO Chuck Robbins apprising Prime Minister Narendra Modi about the investments lined up to kickstart manufacturing of telecom equipment in the country. The move comes at a time when mobile operators are expanding 5G networks while activities around Digital India and electronics manufacturing gathering pace.
Robbins has been in India since May 7, and met Reliance Industries chairman Mukesh Ambani, foreign minister S Jaishankar, and minister of state for IT & electronics Rajeev Chandrasekhar.
"Cisco sees India as a growth opportunity over the decade," he said, while talking about getting manufacturing operations in the country that will cater not only to the needs of the local market but also exports with sourcing opportunities even to Europe.
Cisco had previously launched manufacturing in India that was focused on domestic market, but this had to be called off due to lack of consistent demand and a supporting ecosystem. This time, the company aims to build an ecosystem of local suppliers. "We are announcing strategic investments in Indian manufacturing capabilities as the next step in delivering cutting­edge technologies to our customers here and across the globe." Robbins said that the growth of telecom and digital in India is prompting it to invest more.
"Fuelled by a rapidly developing digital economy, India is a focal point of innovation and business for Cisco, and we remain deeply committed to our partnerships here." Company officials said that Tamil Nadu will be the location for manufacturing operations, which will focus on developing a robust supplier ecosystem. Cisco will be building core manufacturing capabilities, including testing, development and logistics, and expand in­house repair operations. The company aims to drive more than $1 billion in combined domestic production and exports over the coming years, Robbins said.
"There is amomentum here that wasn't there earlier. There is ambition that exists in this country, and the pace of growth is impressive given what is happening around the world."