Tech
Indian IT minister to WhatsApp: This is "unacceptable" – Times of India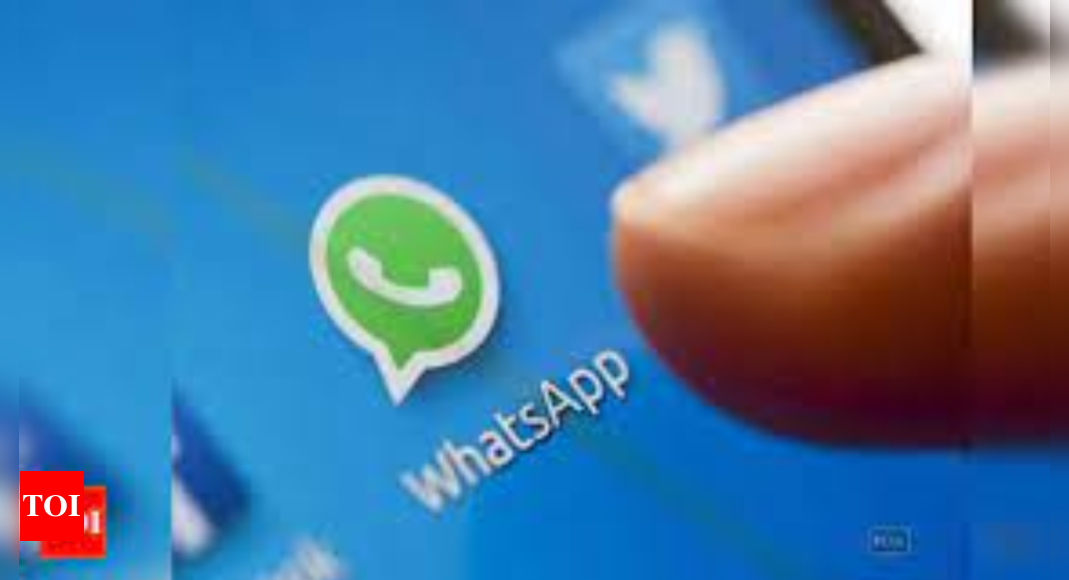 The government will investigate a claim that WhatsApp accessed the microphone of smartphone users while the phone was not in use, Minister of State for Electronics and Information Technology Rajeev Chandrasekhar said in a tweet. He termed the same as unacceptable breach in user privacy. The minister further said that the government will examine the alleged breach of privacy.
"This is an unacceptable breach n violation of #Privacy We will be examinig this immdtly and will act on any violation of privacy even as new Digital Personal Data protection bill #DPDP is being readied. @GoI_MeitY @_DigitalIndia," tweeted Chandrasekhar.
Chandrasekhar's tweet follows a claim that WhatsApp accessed a user's microphone while he was sleeping. "WhatsApp has been using the microphone in the background, while I was asleep and since I woke up at 6 AM," Foad Dabiri, an engineering director at Twitter said on Saturday. "What's going on?" Chandrasekhar's tweets are in reply to Dabiri's tweet. In the tweet, Dabiri shared screenshots of his phone which showed WhatsApp accessing and using his handset's microphone at various times.
Dabiri's tweet went viral, attracting over 131 million views.
What WhatsApp said in response
WhatsApp on its part responded saying that it has been in touch with the Twitter engineer over the last 24 hours. The company said that this can be likely due to a bug in Android. "We believe this is a bug on Android that misattributes information in their Privacy Dashboard and have asked Google to investigate and remediate," WhatsApp said in a tweet.
The company also claimed that users have full control over their mic settings. "Once granted permission, WhatsApp only accesses the mic when a user is making a call or recording a voice note or video – and even then, these communications are protected by end-to-end encryption so WhatsApp cannot hear them," it added.
Twitter owner Elon Musk too responded to Dabiri's tweet, slamming WhatsApp. "WhatsApp cannot be trusted," Musk tweeted on the screenshot shared by Dabiri. "Or that WhatsApp founders left Meta/Facebook in disgust, started #deletefacebook campaign & made major contributions to building Signal. What they learned about Facebook & changes to WhatsApp obviously disturbed them greatly," he further added.
Landed in controversy for New Year tweet
WhatsApp landed in controversy late last year when the company tweeted the wrong map of India in a New Year 2023 tweet. The map omitted the Pakistan-occupied Kashmir (PoK) area and some territories of the country which have been claimed by China. Taking a strong stand on the issue, Chandrasekhar said that all social media platforms that do business in India must use correct maps.