World
Infographics | Explaining the BRICS expansion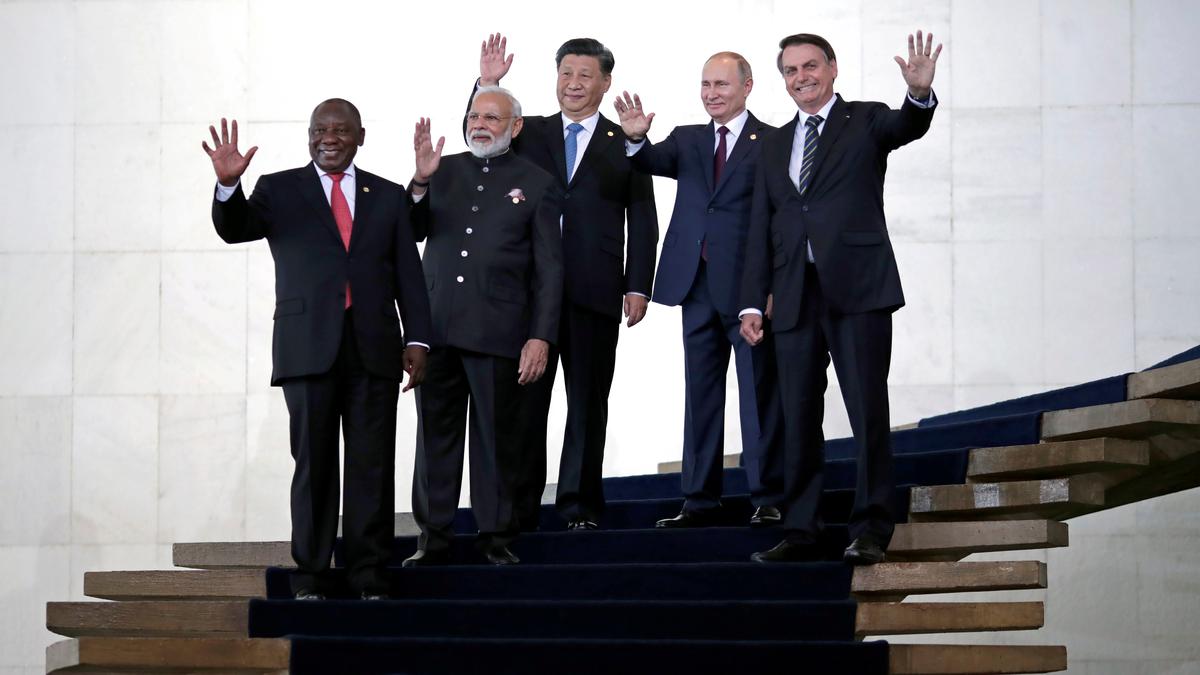 In a landmark decision, current members of the BRICS (Brazil, Russia, India, China, and South Africa) declared that the grouping would welcome six new countries into the fold. Prime Minister Narendra Modi said, towards the end of the 15th BRICS summit in Johannesburg, that the addition of new members would strengthen the grouping and increase confidence in the idea of a multipolar world order.
Argentina, Ethiopia, Egypt, Iran, Saudi Arabia, and the UAE are the six new additions to the BRICS.
The decision to expand BRICS was taken 13 years after the organisation was last expanded with the addition of South Africa in 2010. Now with six new additions, we have a look at how this expansion affects a few key indicators.
(1) Gross Domestic Product
By the end of 2022, the current (and original six) members of BRICS constituted of 25.77% of the Global GDP, according to the data provided by World Bank (in current U.S. dollar prices). After the expansion, there are now five countries in the grouping whose GDP is over the trillion-dollar-mark.
The chart below shows the share of the world's GDP represented by BRICS members before and after the addition of the six new economies. Post-expansion, BRICS constitutes nearly 29% of the world's GDP.
(2) Oil production
Of the four metrics chosen, the BRICS grew the most in its share of oil production after its expansion. It grew from per-day production share of 20.4% to 43.1%.
Of the new members, Saudi Arabia is the biggest oil producer with 12,136 barrels per day. Saudi Arabia is followed by United Arab Emirates, producing 4,020 barrels per day. Iran, along with these two countries, is among the top 10 oil producing countries.
(3) Exports of Goods and Services
By the end of 2022, the original members of BRICS contributed to 18.28% of the global export of goods and services. With the addition of the six new economies, BRICS would now represent 20.58%. Out of the 12 members, China contributes as much as 12% of the global exports, with India coming in next at 2.5%. The graph below shows the share of exports of the original BRICS countries over time, where China's share of global exports was 7.87% in 2009 (when BRICS was formed) and rose to 12.07% by the end of 2022.
(4) Population
The grouping went from having a 40.9% share of the global population to 46%. India and China are two of the world's most populous nations. Among the new entrants, Ethiopia and Egypt have the largest populations.
Here is a summary of how the expansion has changed the group's position for the four metrics.