Buzz
Internet Is Teary Eyed As Barber Shaves His Head In Support Of Mother Fighting Cancer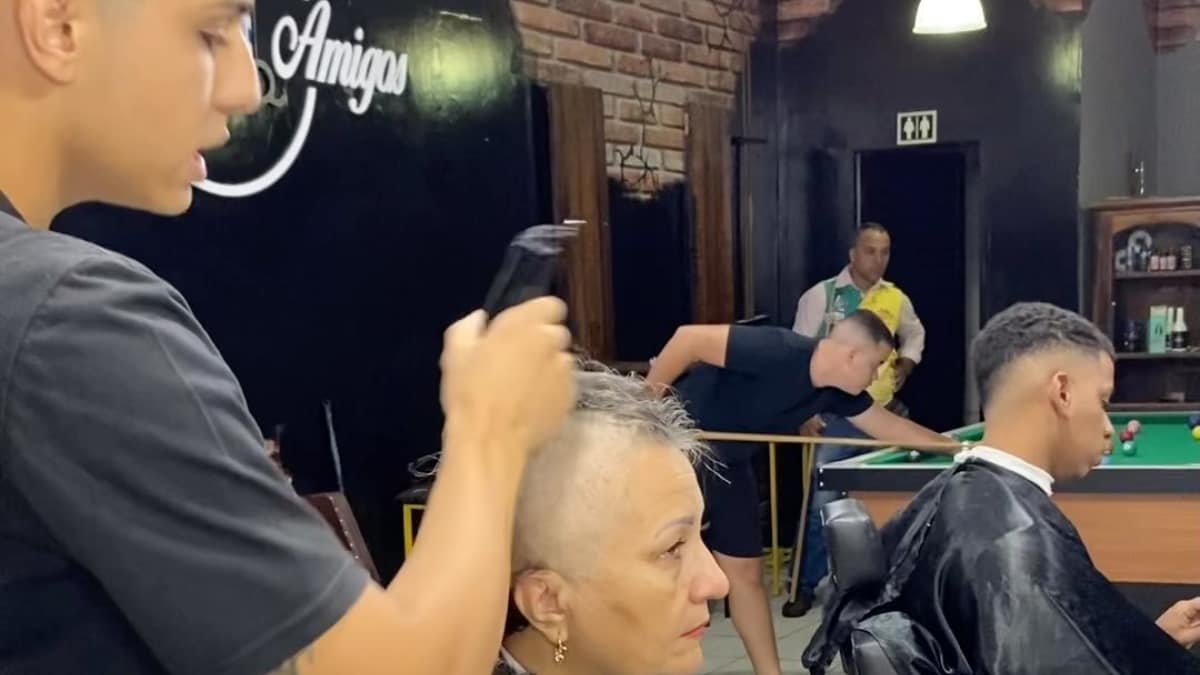 Last Updated: May 12, 2023, 14:14 IST
The video has been watched more than 48 million times on Instagram. (Credits: Instagram/guido.magalhaes)
Guilherme Magalhaes' colleagues are also being praised on the Internet over their heartwarming gestures for his mom.
The fight against cancer is nothing less than an uphill battle that tests the strength and resilience of the one suffering it. Be it chemotherapy sessions or physical pain, this long and grueling process comes with the hardest set of challenges. And people combating cancer need constant compassion and support, a great example of which has gone viral on Instagram. A video shows a barber shaving the hair of his mother, who is a cancer patient. While consoling his mom, the barber, named Guilherme Magalhaes, shaves off his own head, to show his support. Guilherme's colleagues are also being praised on the Internet over their heartwarming gestures for his mom.
The video was shared by Guilherme on his Instagram handle. It opens with Claudia sitting in a salon, while Guilherme is shaving her hair with a trimmer. Claudia appears to be extremely disheartened with what she has to go through, and her son can be seen talking to her constantly, attempting to make her smile. Just a few seconds into the clip, Guilherme starts shaving his own head, all the while his mom is appearing to stop him. Seeing this, another colleague named Fernando Brito approaches Guilherme and asks him to shave his head also. Watching this, Claudia gets emotional and starts crying.
Next, another one of Guilherme's colleagues comes near him and asks him to shave his head too. Meanwhile, Claudia is seen wiping off her tears. While sharing the clip, Guilherme wrote in the caption, "I love you. No words to describe you, brothers Deeh Winchester and Fernando Brito."
In no time several users flooded the comments section hailing Guilherme's gesture. Innumerable users claimed that this is the "best video" that they came across on the internet today. A user commented, "This is the most beautiful support. I played this video for my children to show them this kindness." Another commented, "Best video I've seen today." Many wished Claudia to live a long and healthy life, as a user commented, "Long live Ms Claudia!" A few "congratulated" Guilherme and his colleagues for doing such a thing, as a user said, "What a beautiful video. Congratulations to all those involved. You are a bright light, Ms Claudia."
So far, the video has been played more than 48 million times.