Auto
Kawasaki Ninja 300 gets a limited-period discount: Here's how much you can save – Times of India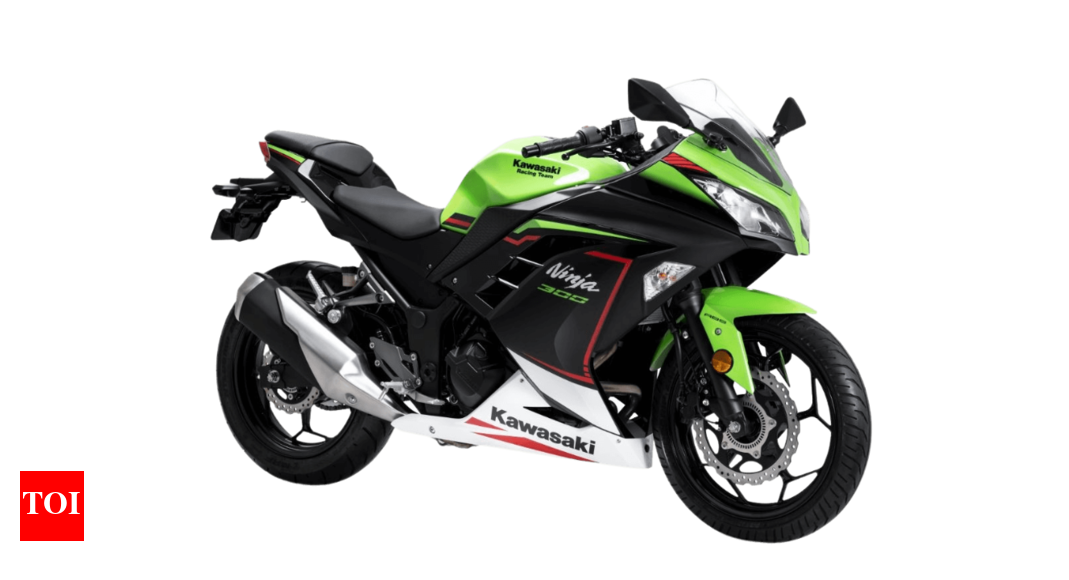 Kawasaki is offering a limited-period discount with the Ninja 300 in the Indian market, i.e. the most affordable motorcycle in the Ninja series of sportbikes. Known as the 'Good Times Voucher Benefit', the discount is being offered with the Ninja 300 since the month of February, and has now been extended till May 31, 2023.
As a part of the offer, Kawasaki is offering a discount of Rs 15,000 with the Ninja 300, which can be redeemed against the ex-showroom price of the motorcycle. For reference, the Kawasaki Ninja 300 is currently priced at Rs 3.40 lakh (ex-showroom). With the voucher, the ex-showroom price comes down to Rs 3.25 lakh effectively.
Riding on a race track no longer costs a bomb | TOI Auto
Kawasaki offers the Ninja 300 in three colour options, namely Lime Green, Candy Lime Green, and Ebony. Powering the motorcycle is a 296 cc parallel twin liquid-cooled engine that belts out 39 PS of maximum power and 26.1 Nm of peak torque. The transmission duties are taken care of by a 6-speed gearbox with an Assist & Slipper clutch.
The Ninja 300 is built on a tube diamond frame suspended on 37 mm telescopic forks at the front, and a rear-linked monoshock at the back. Braking duties are taken care of by a 290 mm front disc and a 220 rear disc brake, with dual-channel ABS. The Kawasaki Ninja 300 puts up against the likes of KTM RC 390, TVS Apache RR 310, BMW G 310 RR, however, all three of its biggest rivals feature a single-cylinder setup.
Would you consider purchasing the Kawasaki Ninja 300 over its rivals? Let us know in the comments down below.
function loadGtagEvents(isGoogleCampaignActive) { if (!isGoogleCampaignActive) { return; } var id = document.getElementById('toi-plus-google-campaign'); if (id) { return; } (function(f, b, e, v, n, t, s) { t = b.createElement(e); t.async = !0; t.defer = !0; t.src = v; t.id = 'toi-plus-google-campaign'; s = b.getElementsByTagName(e)[0]; s.parentNode.insertBefore(t, s); })(f, b, e, ' n, t, s); };
window.TimesApps = window.TimesApps || {}; var TimesApps = window.TimesApps; TimesApps.toiPlusEvents = function(config) { var isConfigAvailable = "toiplus_site_settings" in f && "isFBCampaignActive" in f.toiplus_site_settings && "isGoogleCampaignActive" in f.toiplus_site_settings; var isPrimeUser = window.isPrime; if (isConfigAvailable && !isPrimeUser) { loadGtagEvents(f.toiplus_site_settings.isGoogleCampaignActive); loadFBEvents(f.toiplus_site_settings.isFBCampaignActive); } else { var JarvisUrl=" window.getFromClient(JarvisUrl, function(config){ if (config) { loadGtagEvents(config?.isGoogleCampaignActive); loadFBEvents(config?.isFBCampaignActive); } }) } }; })( window, document, 'script', );



Source link