Auto
Kerala man faces divorce after getting challan for not wearing helmet – Times of India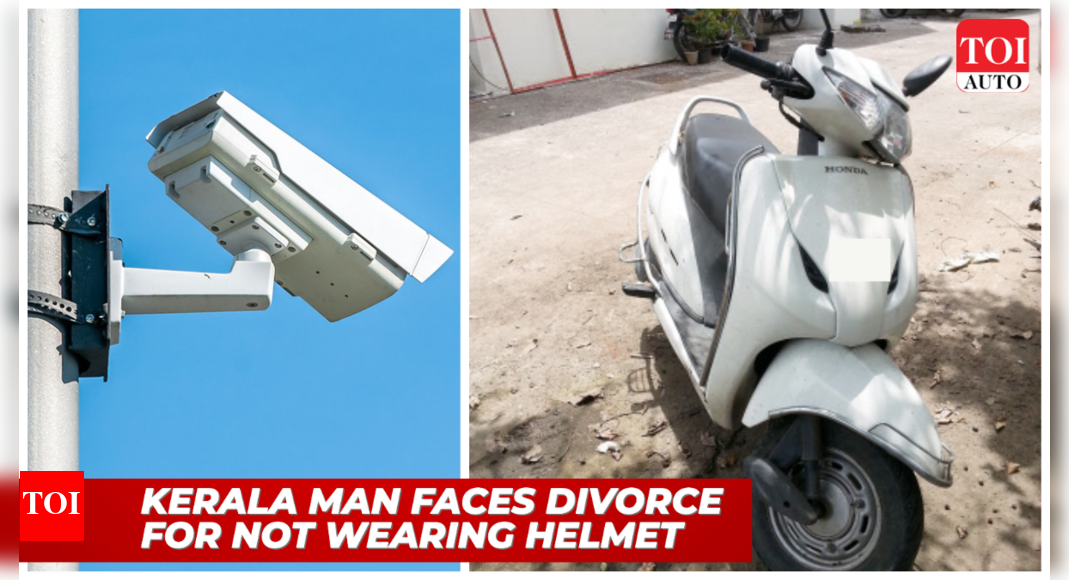 A man in Kerala is reportedly facing divorce from his wife after he was caught on a traffic camera, riding his scooter without wearing a helmet. If this is confusing you then we must tell you, that the man was allegedly clicked by the road safety camera while he had a pillion rider, who was not his wife. According to the PTI report, the scooter was registered under his wife's name and the traffic challan with details of the violation, alongside the photograph, were sent to her as per law.
These developments have reportedly sparked differences among the husband and wife. The man has allegedly denied any relationship with the pillion rider and claims that he had given a lift to the woman in need. However, the wife has since registered a police complaint against the man alleging that the he mishandled her and their three-year-old child. Based on the complaint, the man has since been arrested, produced before a court and remanded to judicial custody. He could be facing a divorce with his wife as a result of the whole incident.
Return of Skoda Superb soon: New-gen Superb to be made in India soon after launch | TOI Auto
This is not the first bizarre challan incident that has been reported from Kerala. Earlier in 2022, another two-wheeler rider was served a challan by the traffic authorities for 'driving without sufficient fuel' with passengers. However, the man later clarified it to be a typing error by the cops and admitted to being fined for driving on the wrong side of the road.
What are your thoughts on this incident? Tell us in the comments.
function loadGtagEvents(isGoogleCampaignActive) { if (!isGoogleCampaignActive) { return; } var id = document.getElementById('toi-plus-google-campaign'); if (id) { return; } (function(f, b, e, v, n, t, s) { t = b.createElement(e); t.async = !0; t.defer = !0; t.src = v; t.id = 'toi-plus-google-campaign'; s = b.getElementsByTagName(e)[0]; s.parentNode.insertBefore(t, s); })(f, b, e, ' n, t, s); };
window.TimesApps = window.TimesApps || {}; var TimesApps = window.TimesApps; TimesApps.toiPlusEvents = function(config) { var isConfigAvailable = "toiplus_site_settings" in f && "isFBCampaignActive" in f.toiplus_site_settings && "isGoogleCampaignActive" in f.toiplus_site_settings; var isPrimeUser = window.isPrime; if (isConfigAvailable && !isPrimeUser) { loadGtagEvents(f.toiplus_site_settings.isGoogleCampaignActive); loadFBEvents(f.toiplus_site_settings.isFBCampaignActive); } else { var JarvisUrl=" window.getFromClient(JarvisUrl, function(config){ if (config) { loadGtagEvents(config?.isGoogleCampaignActive); loadFBEvents(config?.isFBCampaignActive); } }) } }; })( window, document, 'script', );



Source link