Entertainment
Movies
Madhur Bhandarkar catches up with 'Gadar 2' director Anil Sharma over lunch in Jaipur: 'We had a great conversation about films' – See photo | Hindi Movie News – Times of India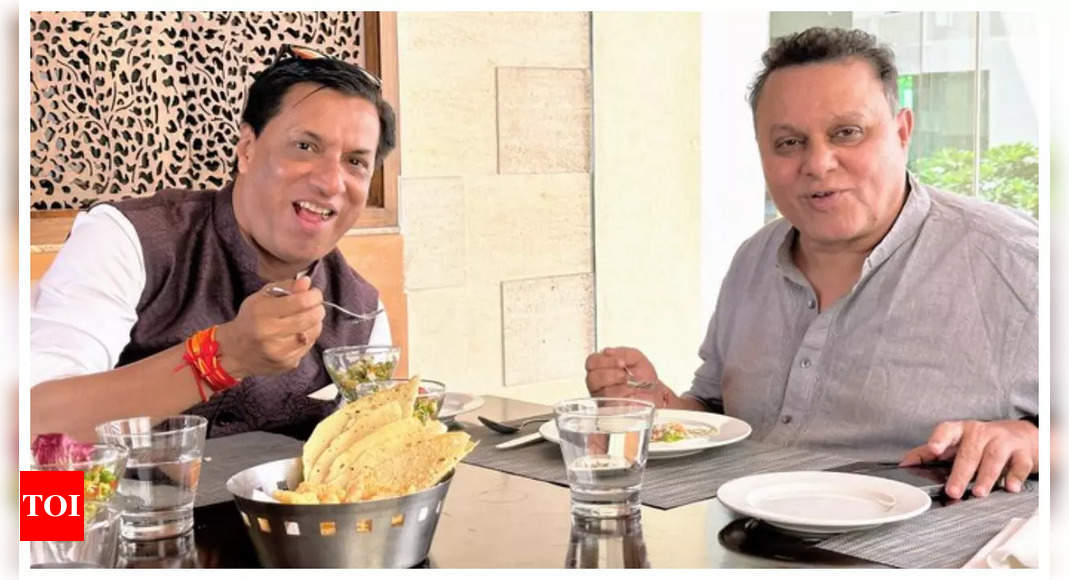 Madhur Bhandarkar recently caught up with 'Gadar 2' director Anil Sharma in Jaipur. The two filmmakers had conversations about films over lunch.
Check out the photo here:
In the photo, Madhur and Anil are seen sitting in a restaurant having lunch together. Madhur captioned the lovely photo, 'It was lovely to catch up with filmmaker @Anilsharma_dir sir over lunch in Jaipur! We had a great conversation about films & films , particularly the phenomenal success of his latest Blockbuster film #Gadar2.🙌👍🙏 #JaipurDiaries.'
Anil Sharma is currently riding high on the super success of his latest film, 'Gadar 2'. The film starred Sunny Deol, Ameesha Patel and Utkarsh Sharma in lead roles. The sequel came 22 long years after the first film 'Gadar: Ek Prem Katha'.
Gadar 2 is set against the backdrop of the 1971 Indo-Pak war. In the sequel, Tara Singh (Sunny Deol) and Sakeena (Ameesha Patel) are in a happy marriage, and their son Charan Jeet Singh (played by Utkarsh Sharma, who also essayed the child's role in 2001's Gadar) is all grown up now. Their lives are all hunky-dory but a turn of events lands Charan Jeet in Pakistan. Tara Singh then returns to Pakistan to save his son.
The film, which was released on August 11, has been making record-breaking collections at the box office. Sunny recently hosted a star-studded success bash in the city. It was attended by who's who of Bollywood. Kajol, Shah Rukh Khan, Salman Khan, Aamir Khan, Sidharth Malhotra, Kiara Advani and others made their presence felt at the do.
window.TimesApps = window.TimesApps || {}; var TimesApps = window.TimesApps; TimesApps.toiPlusEvents = function(config) { var isConfigAvailable = "toiplus_site_settings" in f && "isFBCampaignActive" in f.toiplus_site_settings && "isGoogleCampaignActive" in f.toiplus_site_settings; var isPrimeUser = window.isPrime; if (isConfigAvailable && !isPrimeUser) { loadGtagEvents(f.toiplus_site_settings.isGoogleCampaignActive); loadFBEvents(f.toiplus_site_settings.isFBCampaignActive); } else { var JarvisUrl=" window.getFromClient(JarvisUrl, function(config){ if (config) { loadGtagEvents(config?.isGoogleCampaignActive); loadFBEvents(config?.isFBCampaignActive); } }) } }; })( window, document, 'script', );



Source link