Sports
Manager Arteta lauds Arsenal's mentality after win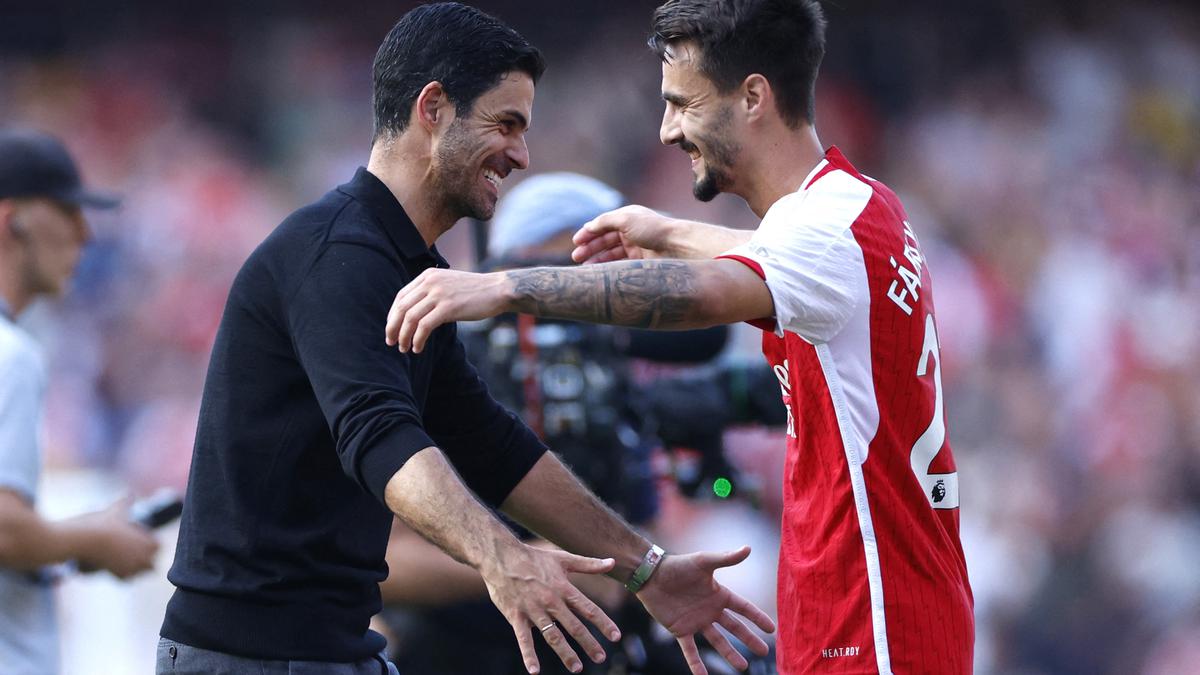 Arsenal manager Mikel Arteta praised his team's mentality after they sealed a 3-1 stoppage-time win over Manchester United on Sunday but said they must find a way to finish teams off earlier in games rather than rely on "magic moments" at the end.
Declan Rice scored in the 96th minute and Gabriel Jesus added a third in the final seconds to seal the Premier League win after captain Martin Odegaard had cancelled out Marcus Rashford's opener.
"I love the mentality of the team, the determination, the eagerness to win," Arteta said. "The team was very dominant and deserved to win the game, but the margins with this team are so small and it could have gone in a different way."
Arsenal were held by Fulham the previous week after beating Nottingham Forest and Crystal Palace by one-goal margins. They return to action on Sept. 17 against Everton.
"The margins that we have in the later stages of the games are not big enough," he added. "That's something that we have to improve because you notice a lot of anxiety and you have to wait for a magic moment at the end. We don't want to rely on that."
Midfielder Rice, who joined from West Ham United for a club record 105 million pounds ($132.39 million), scored his first Arsenal goal and said he felt no added pressure because of his transfer fee.
"I can't control the price," he told Sky Sports. "I've been playing well at West Ham for a few years and I gave everything there. Since then, I've tried to block it out and do what I do best.
"There's so much more to come. There's more I can improve on and I'm feeling improvement."