Tech
Microsoft: Call of Duty deal: UK antitrust regulator has some 'bad news' for Microsoft – Times of India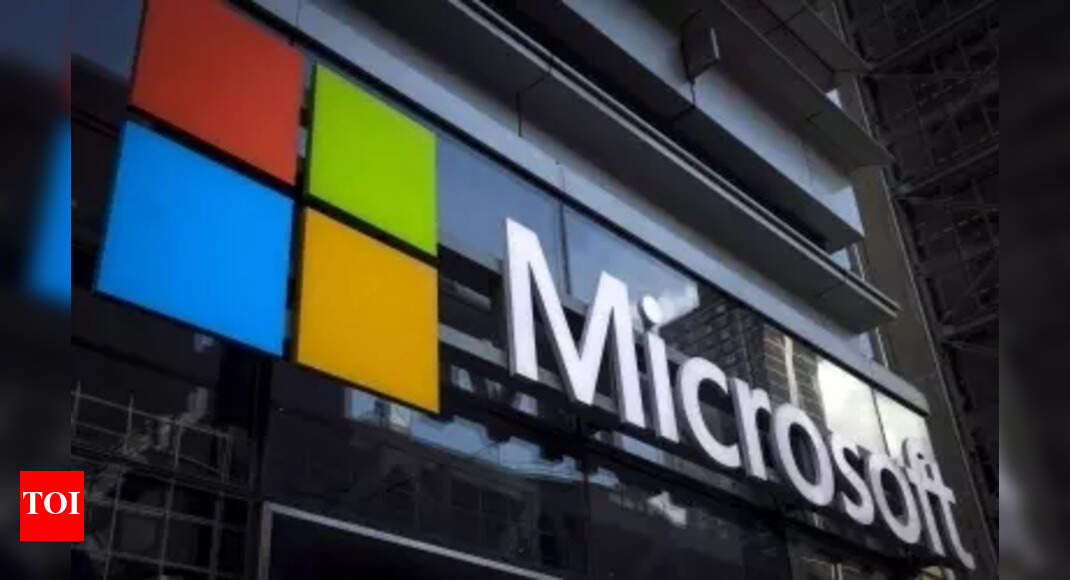 Last month, the UK's Competition and Markets Authority (CMA) restricted Microsoft's biggest gaming deal with Call of Duty maker Activision Blizzard citing concerns about its Windows maker's future dominance on cloud gaming. In what could be called a setback for Microsoft, the regulator has now restricted the company and Activision from acquiring an interest in each other without its consent.
According to a report by BBC, the UK's competition regulator has published an interim order according to which the companies would need "prior written consent" from the UK regulator before making acquisitions. The report also said that the order applies to the businesses as well as their subsidiaries.
Why Microsoft-Activision deal is important
It's been over a year since Microsoft announced the $68.7 billion deal to buy Activision Blizzard. It would have seen Microsoft acquire hit gaming titles as Call of Duty, Overwatch and World of Warcraft, among others.
However, Sony objected to the deal saying Microsoft would use Call of Duty games to hurt PlayStation console business by making the game exclusive to Xbox. Microsoft denied and later entered into provisional deals with Nintendo, Nvidia and other cloud gaming companies to convince the regulators. Sony resisted saying Microsoft could release a buggy version of Call of Duty on Sony consoles.
CMA's take on deal
The UK regulator, however, said it was concerned the deal would offer reduced innovation and less choice for gamers in the cloud gaming business. Microsoft and Activision criticised the decision and said they would appeal. The companies also issued warnings saying they will have to rethink investments in the market.
It is to be noted that the deal has to be approved by regulatory bodies in the UK, the US and the European Union (EU) to go through. Recently, a report by news agency Reurters said that the EU is expected to give a go-ahead to the deal on May 15.