Trending
Mob damages EVMs in Vijayapura district, overturns car of official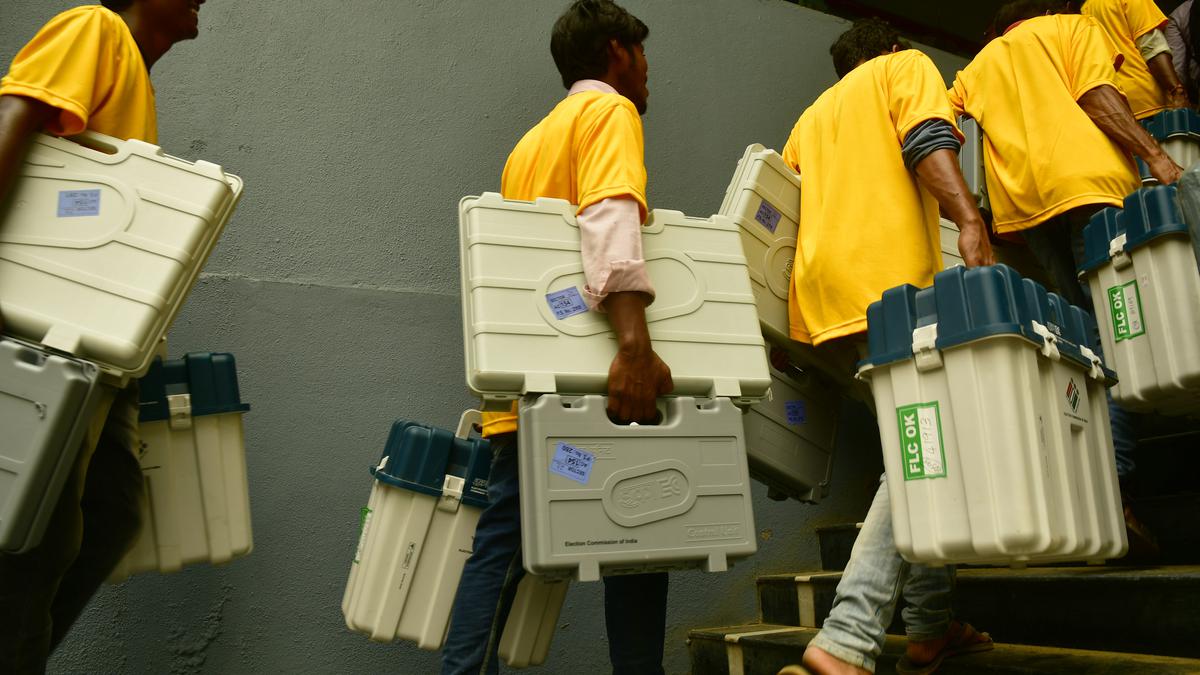 Tension prevailed in Masabinal in Vijayapura district on May 10 after a mob damaged Electronic Voting Machines (EVMs) and toppled an officer's car, under the impression that officials had taken the EVMs away after stopping polling midway.
The arson took place after three officers took away two EVMs and loaded them in a car. The EVMs were spare machines, which were kept for an emergency.
But, voters got the impression that the officials were taking the EVMs away before completing the polling process. They overturned the car and broke the EVMs.
Police used canes to disperse the mob.
Deputy Commissioner Vijaymahantesh Danammanavar said polling was not affected. The spare units were being taken away to another booth. Officials gave an explanation to the voters. Voting resumed once people calmed down, he said.