Trending
Nclt: NCLT admits Go First plea for insolvency; imposes moratorium on assets | India News – Times of India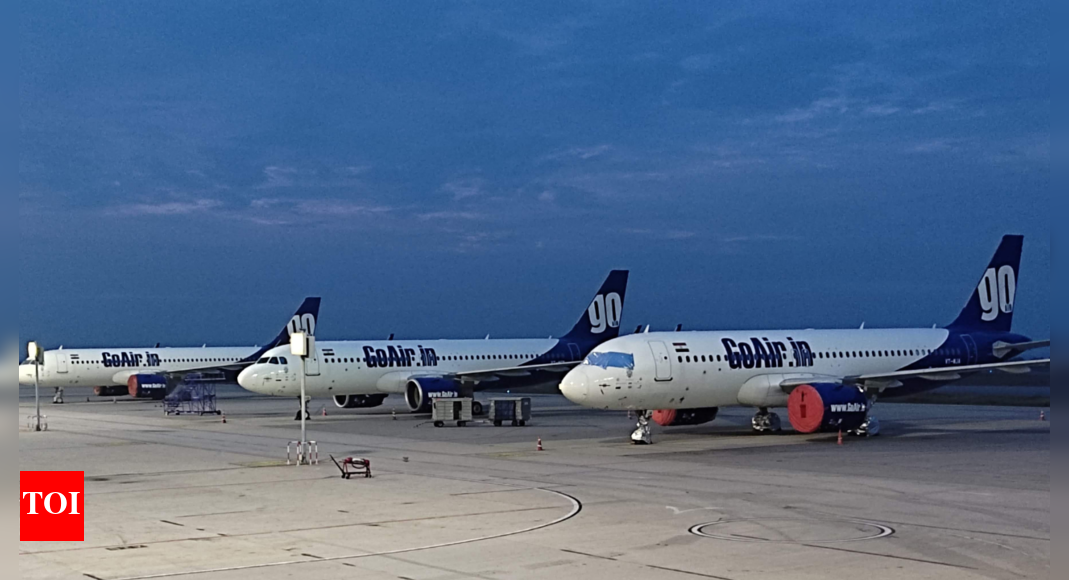 NEW DELHI: The National Company Law Tribunal (NCLT) on Wednesday admitted Go First's plea for voluntary insolvency. A moratorium has been imposed the moratorium, meaning the airline's lenders and other stakeholders like lessors who it owes money to can't take any coercive action for six months. This was crucial for the airline as lessors were making a beeline to repossess their planes, with requests being filed for 45 of the 55 planes with Go in the last one week.
Abhilash Rai has been appointed the interim resolution professional (IRP) who will take over the process immediately. The NCLT has asked the appointed professional to ensure that no employees are laid off. The suspended board of directors comprising of Nusli Wadia, his son Ness Wadia, airline chairman Varun Berry will have to provide necessary help and deposit Rs 5 crore with IRP for immediate requirements.
What it means in terms of resuming flights that have been suspended from May 3 — with the airline on Wednesday saying the same has now been extended to May 19 — is still awaited. Whether Go First starts flying again and when and with how many of the 55 planes it had in its fleet is yet to be known. The DGCA had approved a weekly schedule for 22,907 domestic flights this summer of which GoAir was to operate 1,538 flights.
On Wednesday NCLT's Special (Principal) Bench presided over by President Chief Justice Ramalingam Sudhakar and L N Gupta (member, technical) admitted the Section 10 Insolvency Petition of Go Airlines. Among other things, the NCLT admitted the plea "also keeping in mind the urgency of the case, to protect and maximise the value of the assets in line with the objectives of Insolvency and Bankruptcy Code (IBC), employment and the larger public interest involved".
NCLT has appointed Abhilash Lal as IRP and directed him to take charge of the corporate insolvency resolution process of Go Airlines with immediate effect. The IRP has been directed to take all necessary steps including the execution of the arbitral award to keep the Go Airlines as "a going concern" and run its services smoothly. Further, the NCLT has directed the IRP to ensure that retrenchment of employees is not resorted to as a matter of course, and in any event, any such decision/event would be brought to its attention immediately.
"The suspended board of directors and ex-management of Go Airlines have been directed to extend all necessary support and cooperation to the IRP and his team in keeping Go Airlines as 'a going concern' and running its operations/services smoothly. The suspended management has also been directed to deposit Rs 5 crore only with the IRP appointed, to meet the immediate expenses of the CIR process, which will be subject to adjustment by the committee of creditors as accounted for by the IRP," the NCLT order says.
Meanwhile, Go First Wednesday said on Twitter, "Due to operational reasons, Go First flights until May 19, 2023 are cancelled."
Go First had on May 2 filed for bankruptcy on Tuesday with the low cost carrier blaming US engine-maker Pratt & Whitney (PW) for grounding half of its fleet. It suspended all its flights from May 3. The airline had said it moved NCLT under IBC "due to the ever-increasing number of failing engines supplied by PW which has resulted in GoFirst having to ground 25 aircraft (nearly 50% of its Airbus A320neo aircraft fleet) as of May 1, 2023."
The airline claims the groundings have cost it Rs 10,800 crore in terms of lost revenue and expenses incurred. Go has sought Rs 8,000 crore as compensation from PW. Go, which employs 7,000 people, says the groundings caused by "faulty PW engines" have grown from 7% (of total Go fleet) in December 2019 to 50% in December 2022. PW is the only engine supplier for Go's Airbus A320neo family planes.
The airline has sued PW in a US federal court over non-supply of engines. Having so many aircraft on ground has badly hit the airline's cash flow. Its domestic market share as fallen from 11.1% in May 2022 (when it was second to IndiGo's 55.6%) to 6.9% this March.