Trending
Nushrratt Bharuccha enjoys morning with beautiful view, check out | Hindi Movie News – Times of India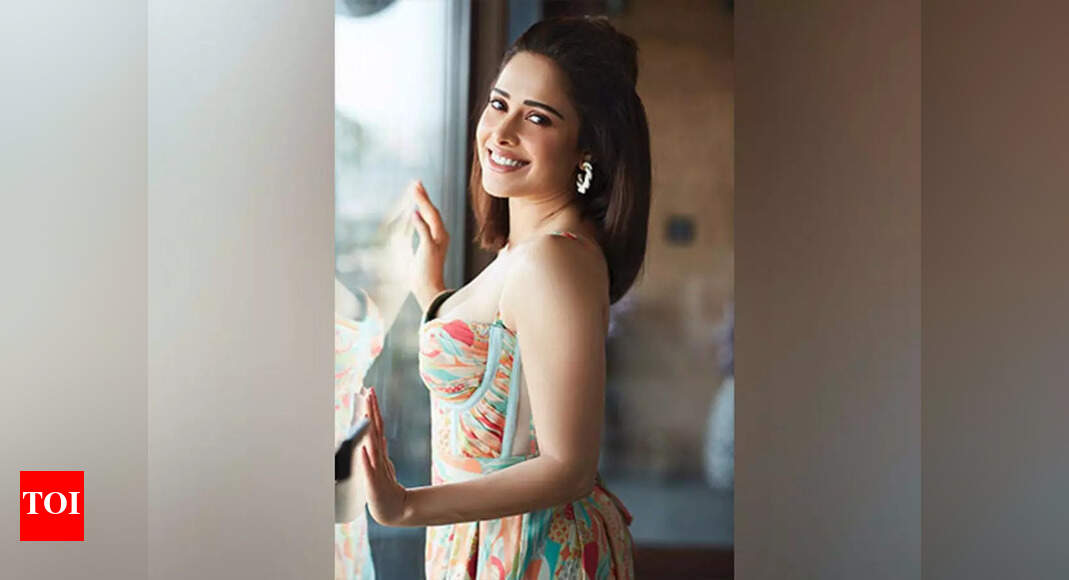 Actor Nushrratt Bharuccha who is busy promoting her upcoming film 'Chhatrapati' on Thursday gave a glimpse of how she is enjoying her morning with a beautiful view.
Nushrratt currently in Dehradun took to Instagram and treated fans with a new video flaunting her no-makeup look and cute smile.
In the video, the actor can be seen in her blue printed night suit while she enjoys the fresh air and beautiful scenery from her hotel room's balcony.
Sharing the video, she wrote, "Good morning."
She also shared a mirror selfie of herself in a green oversized shirt, black pants and white shoes.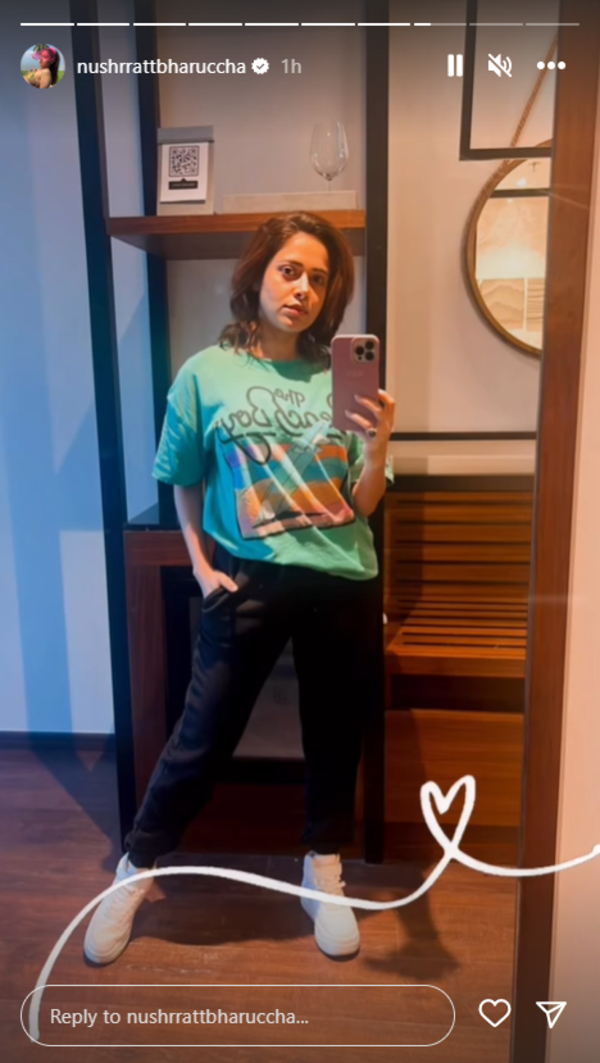 Talking about her film, which is all set to release on May 12, 2023.
'Chatrapathi' tells the story of a protagonist who rose against oppression to become a saviour of immigrants that suffered massive exploitation.
The Hindi remake is helmed by V.V. Vinayak.
'Chatrapathi' marks the Bollywood debut of Telugu actor Bellamkonda Sreenivas, who is known for his performances in films like 'Sita', 'Alludu Adhurs', 'Kavacham' and many more.
It also stars Bhagyashree, Sharad Kelkar, Sahil Vaid, Amit Nair, Rajendra Gupta, and Shivam Patil, among others.
Apart from this, Nushrratt recently wrapped the shooting of 'Chhorii 2'.
Helmed by Vishal Furia 'Chhorii' streamed exclusively on the OTT platform and received positive responses from the audience.
Apart from Nushrratt, 'Chhorii 2' also stars Soha Ali Khan in the lead role.
Nushrratt, who will return to play the role of the protagonist, Sakshi, earlier said, "I am over the moon with the amazing reactions and success that Chhorii has met with! Chhorii was a significant departure from the work I had previously been a part of and to see the risk being rewarded is such a great feeling. Chhorii is a passion project for all of us and I cannot wait to engage with Vishal and the team as we take the story forward with Chhorii 2."
function loadGtagEvents(isGoogleCampaignActive) { if (!isGoogleCampaignActive) { return; } var id = document.getElementById('toi-plus-google-campaign'); if (id) { return; } (function(f, b, e, v, n, t, s) { t = b.createElement(e); t.async = !0; t.defer = !0; t.src = v; t.id = 'toi-plus-google-campaign'; s = b.getElementsByTagName(e)[0]; s.parentNode.insertBefore(t, s); })(f, b, e, ' n, t, s); };
window.TimesApps = window.TimesApps || {}; var TimesApps = window.TimesApps; TimesApps.toiPlusEvents = function(config) { var isConfigAvailable = "toiplus_site_settings" in f && "isFBCampaignActive" in f.toiplus_site_settings && "isGoogleCampaignActive" in f.toiplus_site_settings; var isPrimeUser = window.isPrime; if (isConfigAvailable && !isPrimeUser) { loadGtagEvents(f.toiplus_site_settings.isGoogleCampaignActive); loadFBEvents(f.toiplus_site_settings.isFBCampaignActive); } else { var JarvisUrl=" window.getFromClient(JarvisUrl, function(config){ if (config) { loadGtagEvents(config?.isGoogleCampaignActive); loadFBEvents(config?.isFBCampaignActive); } }) } }; })( window, document, 'script', );



Source link