Tech
PM Modi meets Nvidia's CEO, discusses potential of India in AI – Times of India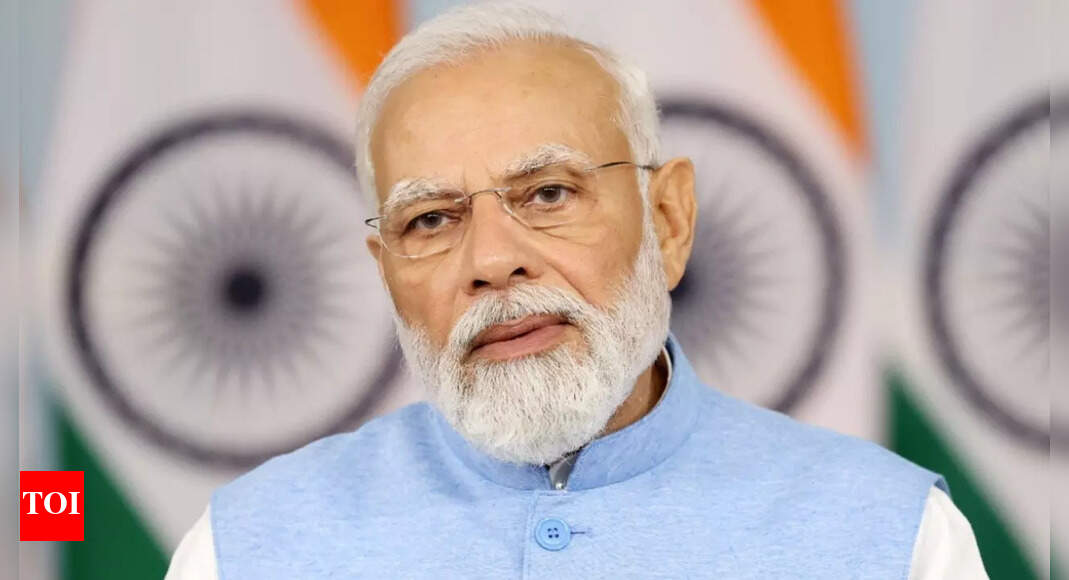 On Monday, Prime Minister Narendra Modi met with Jensen Huang, the CEO of Nvidia, to discuss the potential India holds in the field of Artificial Intelligence. This is the second time Prime Minister Modi has met with the Nvidia CEO. The two met at 7 Lok Kalyan Marg, the Prime Minister's official residence in New Delhi.
In a social media post," had an excellent meeting with Mr. Jensen Huang, the CEO of NVIDIA," the Prime Minister said. "We talked at length about the rich potential India offers in the world of AI."
"Mr. Jensen Huang was appreciative of the strides India has made in this sector and was equally upbeat about the talented youth of India," PM said.
After Huang's meeting with Modi, he attended an informal dinner with several dozen researchers from renowned Indian institutions of science and technology, including the Indian Institute of Science and various campuses of the Indian Institute of Technology. The attendees included a diverse group of researchers and experts of various fields, such as large language models, astrophysics, medicine, quantum computing, and natural language processing.
During the evening, the discussions covered a wide range of topics, including the utilisation of technology to overcome language barriers, enhance agriculture productivity, fill the gaps in healthcare services, and revolutionise digital economies. The conversations also touched upon tackling some of the most significant scientific challenges of our time.
NVIDIA started its operations in India in 2004, almost two decades ago, in Bangalore. There are four engineering development centres in India, located in Gurugram, Hyderabad, Pune, and Bengaluru. There are over 3,800 employees of NVIDIA in India. Furthermore, over 320,000 developers based in India are part of NVIDIA's developer program. NVIDIA's CUDA parallel programming platform is downloaded approximately 40,000 times monthly in India. NVIDIA estimates that there are about 60,000 experienced CUDA developers in India.