Buzz
Police Schools Reckless Drivers In Boss Style; Watch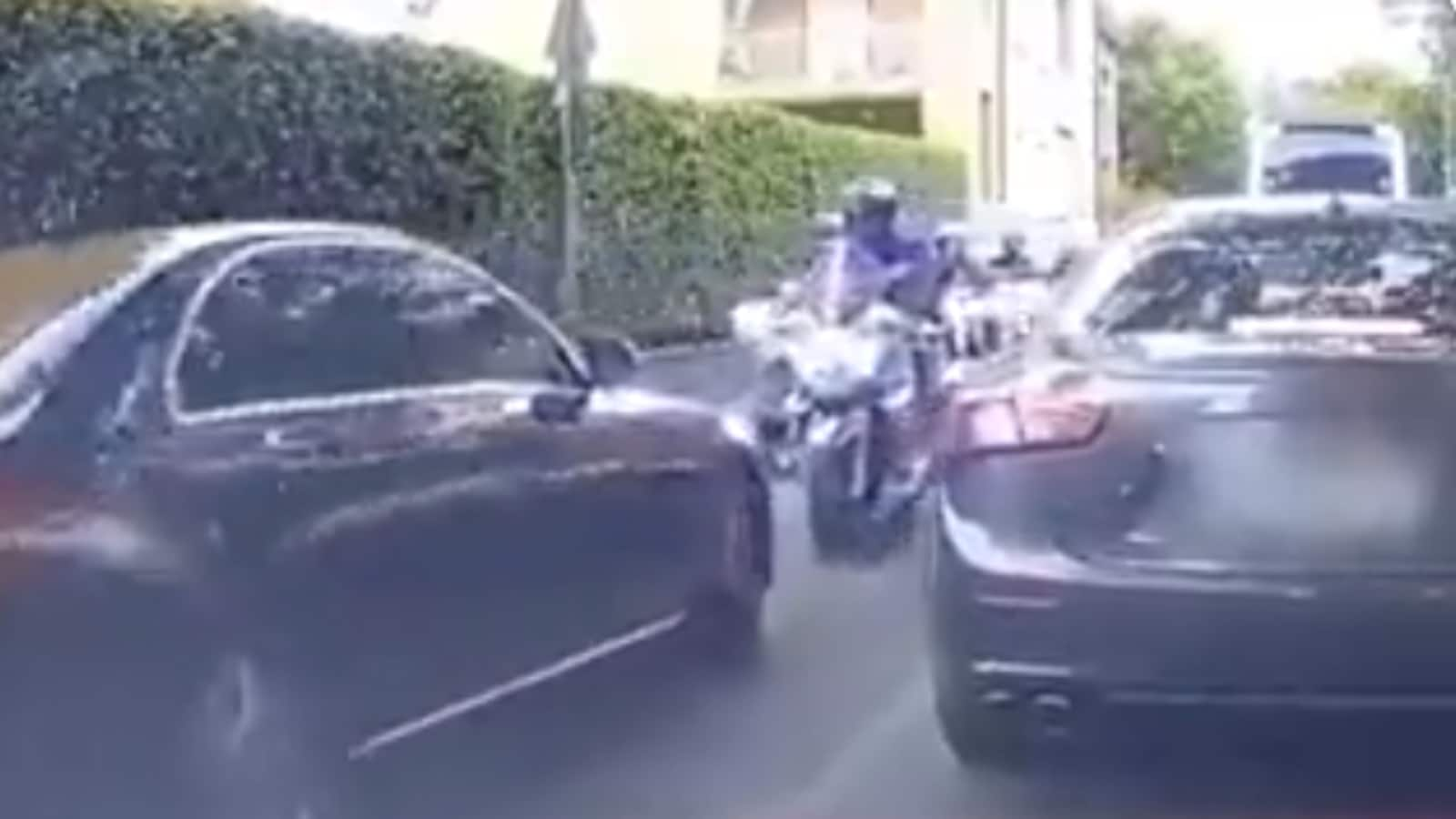 Last Updated: February 24, 2023, 17:20 IST
Police puts the driver in the right lane. (Image: Twitter/@Instantregretss)
The video shows the impatient drivers breaking the lane before they are confronted by policemen on motorbikes.
Bad drivers seem to be a universal problem faced by people on the road. Despite knowing that their recklessness can cause chaos on the street, they decide to do it anyway. Just like this reckless driver who rushed down a narrow two-lane road. But the Police were not having any of it. In a clip, shared on Twitter, a narrow road with two lanes is in clear view. One is reserved for people driving up and the other is for those going down. This one impatient driver, however, decides to drive in the opposite lane to try and bypass the slow-moving traffic. The driver ends up reversing into their own lane to avoid oncoming police bikes, who make sure the car gets in the lane.
The video has garnered a lot of attention on social media, with many users joking that the police around their area need to up their game. It seems, for this dangerous driving behaviour on the road, these people would not mind the cops forcing people to back into the correct lane. A Twitter user wrote, "Police turned them into the king of pop." They also shared a GIF of legendary Pop musician Michael Jackson doing his famous Moonwalk.
Another tweet read, "How beautiful it would be to see so many idiots that do this in Quito and Ecuador in general, going the wrong way and disrespecting both elementary rules of traffic, coexistence and cleaning up with the 'girls' who wait in the right lane." They went on to tag the Twitter handles of the designated authorities.
"Needed for some Jamaican roads," read a tweet.
This is not the only reckless driver out there. Another video of a man driving a truck without its front two wheels amassed a lot of social media attention previously. The clip had been shared on Instagram. The truck is seen as completely damaged. It does not look like it should be moving at all. Yet it is. In fact, the driver is seen navigating the vehicle at a speed. What is more surprising is that the truck does not have front wheels. Not that it seems bothersome to the driver. In fact, he does not appear to be affected at all, taking the missing wheels as a minor inconvenience at best.
Social media users were left stunned by the clip.
Read all the Latest Buzz News here