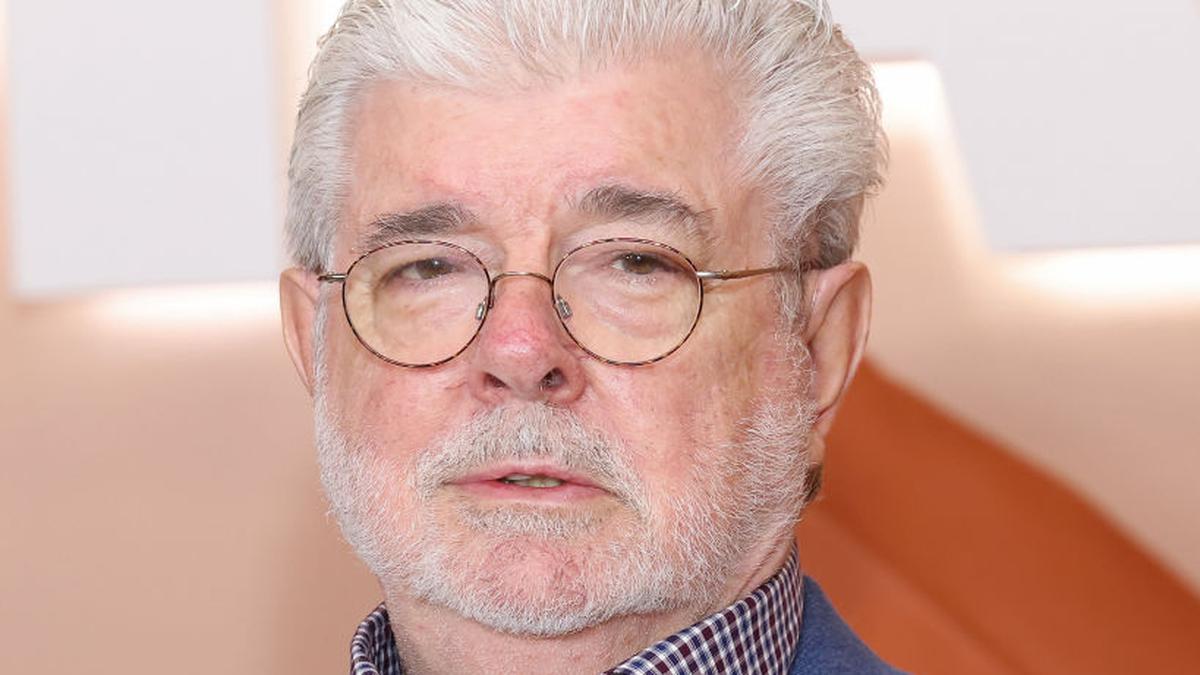 Q: George Lucas originally had his sights set on the U.S. military but was rejected by the U.S Army for having diabetes. His dream of joining the Air Force was also shattered when he was told that he had amassed too many warnings for a certain misdemeanour. This was due to his lifelong love for racing, which too came to a halt when he had a racing accident. Why did the Air Force reject him?
A: Too many speeding tickets
Q: In 1969, one of the very first assignments Lucas had was as a camera operator for Gimme Shelter, a concert documentary. At the concert, Lucas's camera jammed after shooting a few songs, including '(I Can't Get No) Satisfaction'. None of his footage was incorporated into the final cuts. Which band that is still touring did Lucas shoot?
A: The Rolling Stones
Q: A super successful franchise exists thanks to the makers of an old sci-fi serial based on a comic strip. It was about a handsome polo player and his companions who travel through space fighting Ming the Merciless. The show had a profound impact on George Lucas and he tried to secure the rights to make it into a movie, but no one seemed interested. So he ended up scripting his own movie — Star Wars. Which comic character was this?
A: Flash Gordon
Q: A particular companion in George Lucas's life was a major influence in both Star Wars and Indiana Jones. His name was Indiana, which inspired 'Indiana Jones', while he also was the inspiration for Chewbacca being the co-pilot to Han Solo since he always sat in the front passenger seat with Lucas. Who was the real Indiana in Lucas's life?
A: His dog, an Alaskan Malamute
Q: This person dropped out of college to drive trucks where he would spend the time on the road thinking of screenplay ideas. If he stumbled upon a really great idea, he'd pull over and write it down. After watching Star Wars in 1977 and being inspired, he quit driving and entered the film industry. Who is this person who went on to become the second highest-grossing film director of all time?
A: James Cameron
Q: George Lucas was so sure Star Wars: A New Hope would flop that instead of attending the premiere, he went on holiday to Hawaii with a good friend. There his friend said he'd always wanted to direct a James Bond picture. Lucas said he had something better, a script about a globe-trotting archaeologist adventurer called 'Indiana Smith'. Asking for only the name to be changed to 'Jones', his friend immediately offered to direct it. Who was this friend?
A: Steven Spielberg
Q: George Lucas's decision to accept a lower salary on the first Star Wars film in exchange for full rights to something else was considered foolish by many. This avenue of income had never been successful because of the long gap in production of the item. Star Wars, however, was such a phenomenon that it reached the holiday 1977 sales period in full swing, and changed one industry forever. Which is this that is now a multi-billion dollar industry by itself?
A: Merchandise/ toys
Q: Known for its amazing special effects, the Star Wars franchise has given us many unforgettable sights and sounds. One of the most famous sound effects was produced for the first film by a combination of the hum of an idling 35mm movie projector and the feedback generated by passing a stripped microphone cable by a television. What sound is this?
A: Lightsaber
Q: This character's iconic manner of speech has the parts of speech in Object Subject Verb order, which makes it very mysterious and alien sounding. Very few languages on earth use this and most are based in the Amazon river basin. Which character is this?
A: Yoda
Q: After the release of the movie Indiana Jones and the Last Crusade, international interest in the place where some of its iconic scenes were filmed skyrocketed. Earlier, the city built into the rocks saw only a few thousand visitors every year and that number reached into the millions following the film's release, which eventually got it into the New 7 Wonders of the World list. What place is this?
A: Petra, Jordan
A molecular biologist from Madurai, our quizmaster enjoys trivia and music, and is working on a rock ballad called 'Coffee is a Drink, Kaapi is an Emotion'. @bertyashley