Buzz
Real-Life Hera Pheri? Fitness Centre Shuts Down Without Notice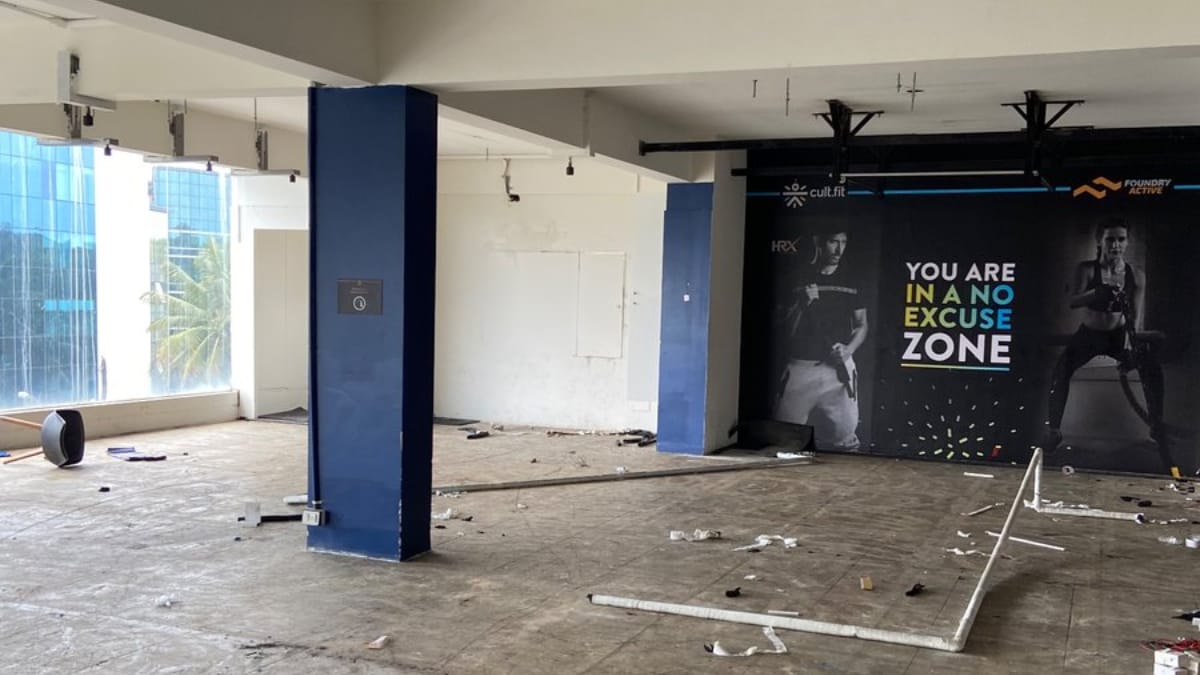 Last Updated: May 11, 2023, 10:43 IST
The fitness centre issued an apology. (Credits: Twitter/@anushcache)
Upon her return to gym after recovering from COVID-19, a woman was shocked to find that the entire place had been cleared out, including her personal locker.
This Twitter user's frustration is relatable for anyone who has returned to the gym after a long hiatus, only to find out that their favourite equipment has been replaced or moved to a different spot. But in this case, it's not just a minor inconvenience – the entire gym has disappeared into thin air! One can only imagine the confusion and disbelief that must have washed over the user when she arrived at the fitness centre and found it completely deserted.
The woman revealed she took a break from going to the fitness centre for two weeks after contracting the contagious COVID-19 virus. Following her full recovery, she decided to get back on track. But when she returned to the gym, she found the entire place cleared off which also included her personal locker. The Twitter user slammed her fitness centre on the micro-blogging site asking them the reason why she hadn't got any prior notice about the shutdown.
"Got covid and took a 2-week break from the gym, come back today and the whole place is shut down and everything from my locker is gone. What's up Cult.Fit no notice on the app, email, msg nothing?" she wrote. In a subsequent tweet, the woman highlighted the fitness centre doesn't budge from spamming her inbox with marketing emails but they left out making such an important announcement known to her. "Can't get a break from the marketing emails but y'all don't send even one email about a gym shutting down?" she continued.
The fitness centre responded to the user asking for her personal details to investigate the matter. "Hello, we have received your message and have requested a few details from you. please reply to us with the required information so that we can assist you better," said the gym authorities in a statement. In another tweet update, they also issued a formal apology for the inconvenience caused on their part. "We apologize for any inconvenience caused. Please be assured that we are currently investigating this and will provide you with an update as soon as possible. We appreciate your patience and understanding in this matter," they added.
The incident has reminded multiple Twitteratis of Laxmi Chit fund from the iconic comedy film Phir Hera Pheri. In the movie, Raju (Played by Akshay Kumar) invests his money in the company under the pretext that the chit fund will double his invested money in 25 days. But when D-day draws closer, Raju finds the entire place uprooted overnight with all his money gone.
A section of users has also used funny puns to make reference to the situation. One commented, "Gym be like 'Who are you to skip the gym. I'll skip you all!'"
Another opened up about a similar personal life incident, "This happened to me when I went to the hostel to take my remaining stuff after 1st lockdown, and all things were gone."
One more joked, "The writing on the wall 'No Excuse Zone.'"
The tweet has been viewed by more than 1.8 lakh people on the micro-blogging site.