Education
Regularisation of ad-hoc teachers needs speedy implementation – Times of India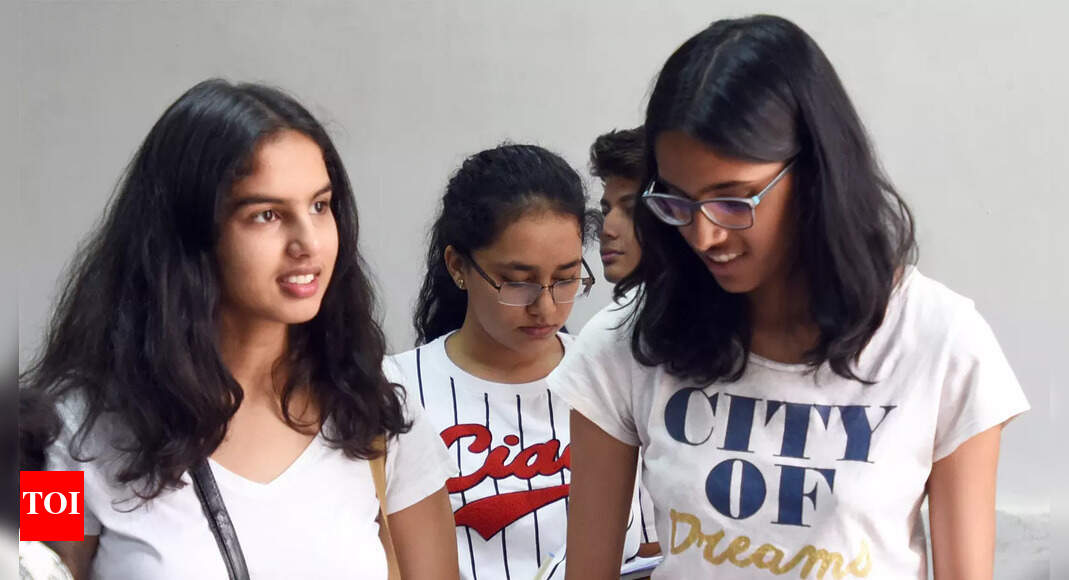 By Aditya Wadhawan
The situation of regularisation of ad-hoc teachers across universities and colleges in the country has put the jobs of many teachers in limbo. In the absence of a proper mechanism for the regularisation of ad-hoc teachers, contractual teachers are being removed from their positions irrespective of their academic records.
The unfortunate death of a 33-year-old professor working as an ad-hoc at Hindu College, DU, has raised the issue of regulation in jobs for faculty. The Education Ministry in a reply to a parliamentary question in July last year, said that there were a total of 6,549 vacant faculty positions across 45 Central Universities (CU). The data shared by the Ministry on March 13, 2023, revealed that no ad-hoc teacher was engaged in the prestigious central universities like Jamia Millia Islamia (JMI) and Jawaharlal Nehru University (JNU) from April 1, 2018, to April 1, 2022.
Speaking to Education Times, Sachin N, associate professor of English, Dyal Singh College, DU says, "The figure of 6,549 vacant faculty positions acknowledged by the Education Ministry during the parliamentary reply on March 13, 2023, is not exactly true. Several CUs do not just have various departments, but plenty of affiliated colleges, which means that there are far more vacant seats in comparison to what was revealed by the ministry."
DU itself had 4,000 plus vacant positions in its affiliated colleges in addition to the ones mentioned in the reply. IITs, IIMs, and other institutions of national importance also have several vacant positions in the reserved categories that have not been filled so far. "The rule is that if a vacant position has been created it should be filled by permanent appointment within four months and yet the ad-hoc colleagues have been working for the past two decades. The central government is not keen on the immediate regularisation of the serving ad-hoc teachers as this will increase the input cost. In many DU colleges, the salaries of ad-hoc teachers have not been paid for months," says Sachin highlighting the government's ignorance of social justice in academia.
"The fact that rosters in HEIs are often controversial and challenged while the DoPT roster of the central government departments is not so compromised attests to an active subversion of constitutional provisions allowed to go on in the academia," informs Sachin.
Anil Joseph Pinto, registrar, Christ University, Bangalore, "The issue of regularisation of ad-hoc teachers varies for CUs, state universities, and private universities. In the central universities, the issue is mostly for those with undergraduate sections where the issue of ad-hoc arrangement has persisted both for political and financial reasons. Added to this, there is a lack of political will to implement an effective regulatory mechanism for the regularisation of ad-hoc teachers."
UGC has announced a single portal (CU Chayan) for the recruitment of teachers for central universities. "State universities do not have the budget to hire more permanent faculties, hence, several teachers are working on an ad-hoc basis. The reluctance in filling vacancies in state universities has also been due to the fear of litigation among the university officers, which results in delays in recruitment decisions. When it comes to private universities good private universities do not have this problem. However, ad-hoc appointments have continued to reduce the cost for private universities and colleges located in tier two and three cities," says Pinto.
"One of the greater fall out of ad-hoc teacher arrangement is that the universities are deprived of knowledge development through research and publication. Due to this, teachers are not able to qualitatively contribute to the teaching-learning outcomes," adds Pinto.