Entertainment
Movies
Rohit Shetty Might Release Sidharth Malhotra's Indian Police Force On This Day, Details Inside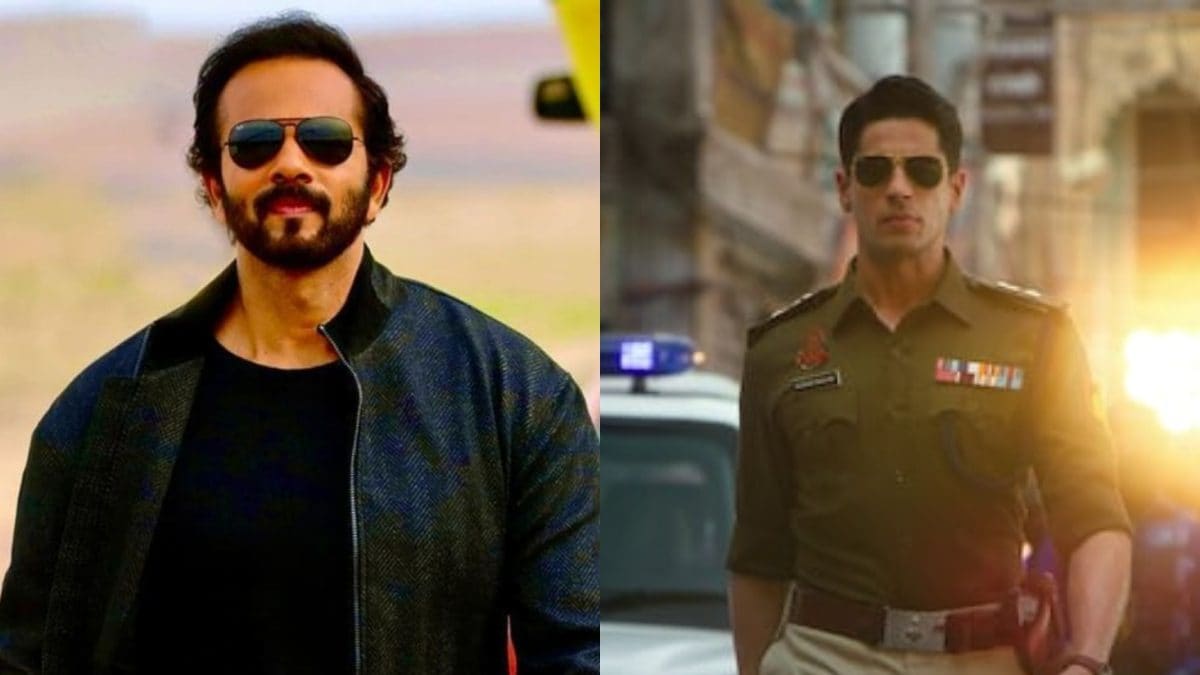 Rohit Shetty and Sidharth Malhotra are collaborating for the first time with Indian Police Force.
Indian Police Force marks the first collaboration of Rohit Shetty and Siddharth Malhotra. The web series is set in Shetty's fictional Cop Universe.
Director Rohit Shetty is all set to make his digital debut with the Amazon Prime Video web series The Indian Police Force. The show will feature Siddharth Malhotra, Shilpa Shetty, and Vivek Oberoi in the lead roles. While the makers had wrapped up the shoot sometime back, the series is currently in the post production stage and is eyeing the auspicious festival of Diwali or its release date.
According to the entertainment portal PinkVilla, Rohit Shetty seems keen on releasing the much-awaited series as per the tradition of all his previous projects. The source close to the development revealed, "Over the years, Rohit Shetty has treated his audience with films during the Diwali weekend and he will continue with the tradition this year too with the Indian Police Force. Contrary to the general pattern of curating content for OTT, IPF is a clean web series which can be viewed by the family audience. Rohit has a brand name to live up to and he was clear on not going below the belt with his digital debut."
The Sooryavanshi film-maker had shared a behind-the-scenes video from the sets of The Indian Police Force on Instagram back in February which had blown people's minds. In the video, a speeding car was seen flipping in the air, as it hits a car ahead of it. In the end, Rohit Shetty was seen walking towards the yellow colour car, which lied upside down on the road. Sharing the clip the filmmaker wrote, "back to our old business!!! Ab aane waale 2 saal Phaad denge. That's how you flip a running car. No visual effects!!! Everything raw and real!!!"
Rohit Shetty is known for his action films, so after seeing the clip, everyone assumes that the Indian Police Force will also have a lot of action sequences. The series is also produced by Rohit Shetty under the banner of Rohit Shetty Picturez and Reliance Entertainment.
Indian Police Force also marks the first collaboration of Rohit Shetty and Siddharth Malhotra. The web series is set in Shetty's fictional Cop Universe. But, there is no official information regarding the release date yet.
However, Shetty's last release Circus was a box office failure and went on to become one of the biggest flops in 2022.
Now after the completion of the shooting of the Indian Police Force, Rohit Shetty will be busy preparing for the next version of his Singham franchise. Deepika Padukone is also going to be seen for the first time with Ajay Devgn in the upcoming edition of Singham.