Politics
'Sanatan Dharma' Row: INDIA Alliance Leaders Should Tender Apology, Says Anurag Thakur – News18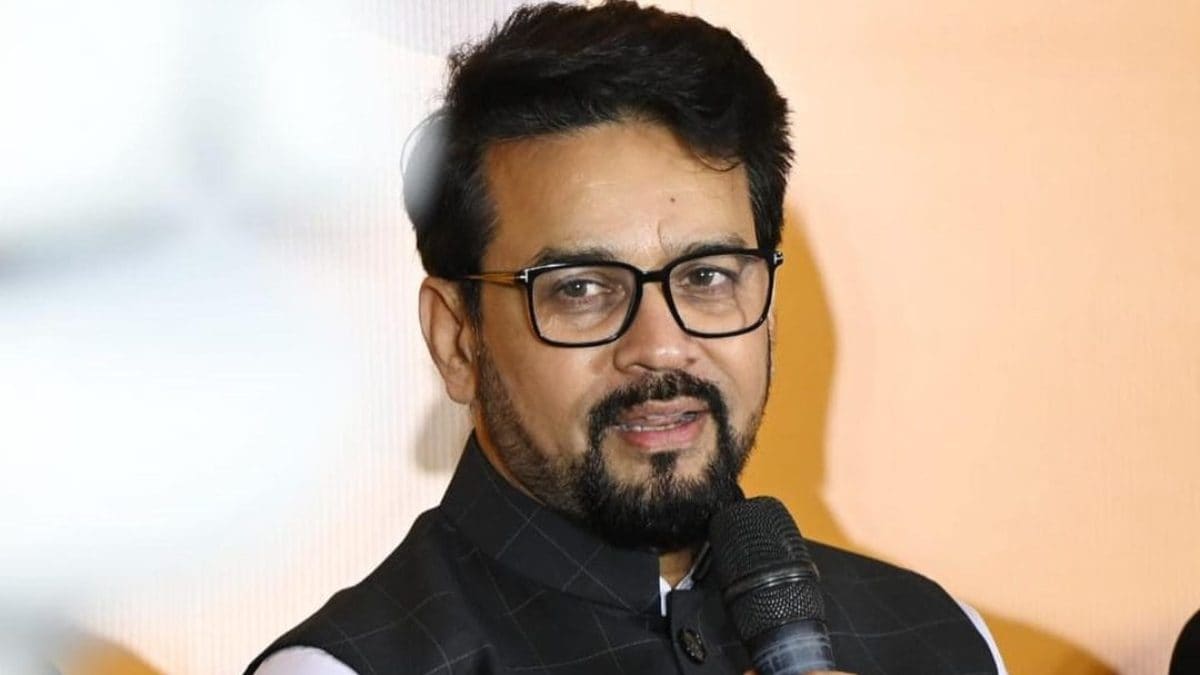 File photo of Union Minister Anurag Thakur. (Image: Instagram)
Union Sports and Youth Affairs Minister Thakur told reporters after addressing a Meri Mati, Mera Desh campaign at Harbanspur village that 'Sanatan Dharma' "was, is and will remain here"
Union Minister Anurag Thakur on Monday slammed DMK leader Udhayanidhi Stalin for his comments against 'Sanatan Dharma' and asked leaders of the opposition INDIA bloc to tender a public apology.
Describing the INDIA alliance as a "ghamandiya gathbandhan", Thakur accused the bloc of stooping to "politics of polarisation" to derive political mileage and claimed that people have seen through their gameplan.
Tamil Nadu Youth Welfare Minister Udhayanidhi Stalin has courted controversy after claiming that 'Sanatan Dharma' is against equality and social justice and that it should be eradicated.
Udhayanidhi Stalin, the son of Tamil Nadu Chief Minister MK Stalin, also likened 'Sanatan Dharma' to the coronavirus, malaria and dengue and said such things should not be opposed but destroyed.
Union Sports and Youth Affairs Minister Thakur told reporters after addressing a Meri Mati, Mera Desh campaign at Harbanspur village that 'Sanatan Dharma' "was, is and will remain here".
"… you, the ones dreaming to abolish Hindus, (should) be formidably reminded that all those who had nursed such a sinister dream were reduced to ashes and dust. The friends of the 'ghamandiya gathbandhan' may or may not be there but 'Sanatan' was, is and will remain here," Thakur said.
In his address at a meet of Tamil Nadu Progressive Writers and Artists Association in Chennai on Saturday, Udhayanidhi Stalin said the very name 'Sanatan' is from Sanskrit.
"What is the meaning of 'Sanatan'? It is eternal, that is, it cannot be changed; no one could pose any question and that is the meaning," he had said.
Hitting out further, Thakur said, "Leaders of the INDIA alliance should tender a public apology to the nation as well as the Hindu community. The Congress and its allies are in a desperate race to malign and demean the Hindus, either by calling them extremists or by their verbal barbs or physical attacks, especially in West Bengal, Bihar and other places." "Their 'mansha (objective)' and 'mansikata (mindset)' is to polarise people with an eye on votes but people will throw them away as they have understood their designs," Thakur added.
Earlier, addressing a gathering here, Thakur spoke about the opening of the Kartarpur Sahib corridor, the announcement of 'Vir Bal Diwas' to commemorate the martyrdom of four "sahibzadas", setting up of a special investigation team on the 1984 anti-Sikh riots, celebrating the 550th and the 400th anniversaries of Guru Nanak Dev and Guru Teg Bahadur, respectively, and bringing copies of the Guru Granth Sahib from Afghanistan.
He also listed a slew of other development projects of the Modi government.
(This story has not been edited by News18 staff and is published from a syndicated news agency feed – PTI)