Auto
Speeding Volkswagen Taigun Overturns After Htting Tata Tiago, Watch Video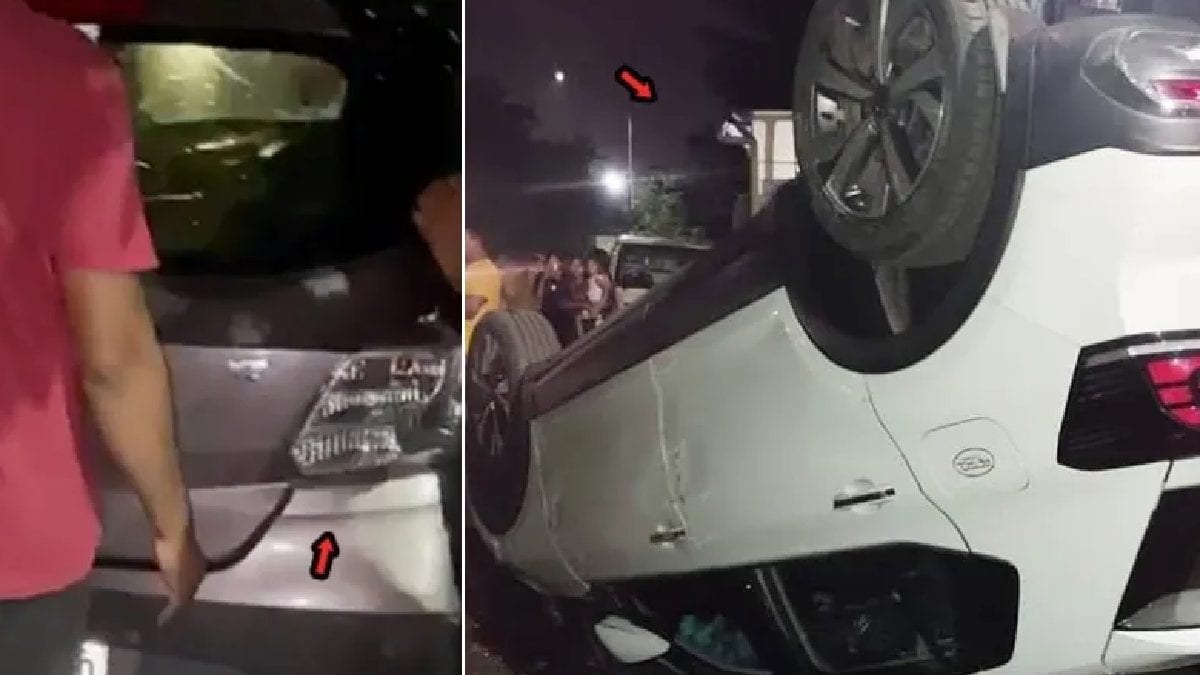 Volkswagen Taigun overturns after htting Tata Tiago (File Photo)
The eye witnesses say the Volkswagen Taigun was traveling at a fast pace and collided with the collided with the hatch in a certain angle, which caused the Taigun to overturn.
A blood-cuddling accident has been reported from Gujarat's Suraj, where a five-star rated car by the global Ncap Volkswagen Taigun overturned after hitting a parked Tata Tiago. Fortunately, all the passengers sitting inside both cars reportedly did receive major injuries and came out safely.
The visuals of the massive collision also went viral on the internet, where a massive collision, which resulted in to overturned Volkswagen one of the safest cars.
Also Read: Volkswagen Virtus, Taigun Get New Variants in India, GT Plus Manual Trim Introduced
The viral clip shared by a social media influencer on Youtube showed a Taigun in a completely upside-down position after hitting the resting Tiago from the back. While the four-star rated hatch was seen standing on its all wheels with some minor damages from the rear profile.
The eyewitnesses said that the Volkswagen Taigun was traveling at a decent speed, lost its control, and then collided with the hatch at a certain angle, which caused it to overturn.
When the accident went viral on the internet, people started raising questions about the built quality of German cars. While some made fun of the company in the comment section, some called it just and unfortunate event.
This is not the first time such accidents grabbed the headlines. Earlier, a similar event received a lot of attention on the internet, when a Mahindra Thar overturned after hitting a discontinued micro SUV Tata Nano in Chhattisgarh.
It was then reported that the Thar was traveling at a very high near speed Padmanapur police station area, and collided with the Nano at a particular angle that caused it to overturn.