Trending
Steps being taken to upgrade Rasipuram Government Hospital: Minister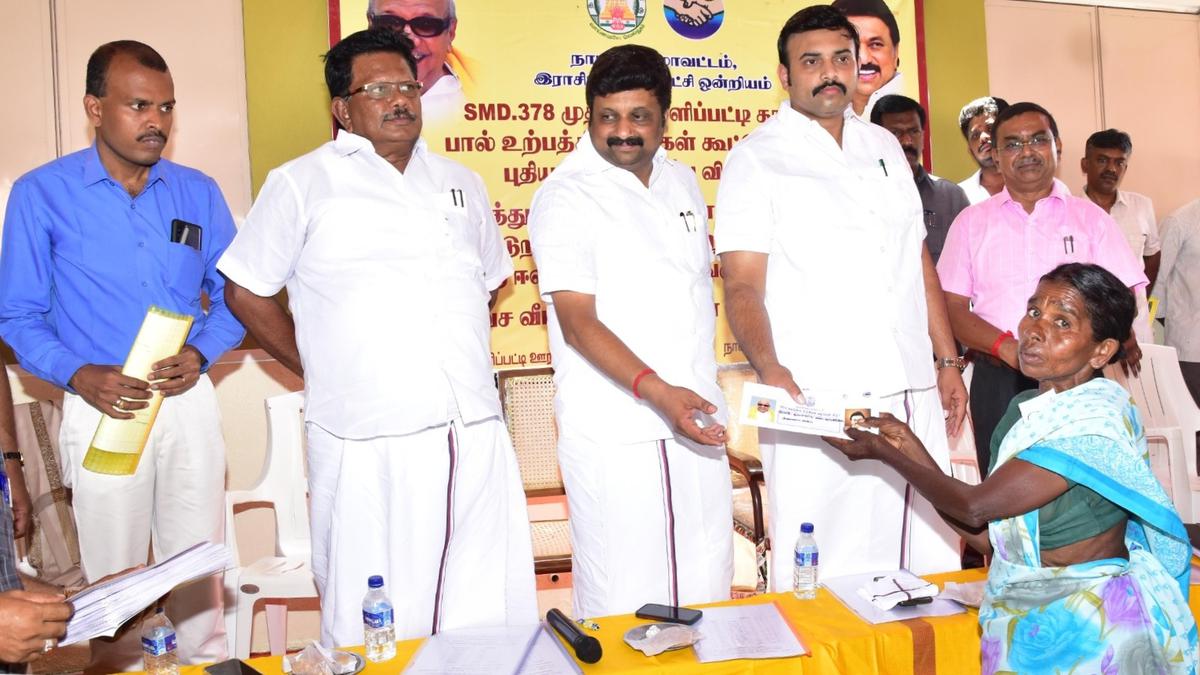 Minister for Forests M. Mathiventhan has said that steps are being taken to upgrade the Rasipuram Government Hospital.
Speaking at a function held to distribute welfare assistance to 64 beneficiaries in Rasipuram on Tuesday, he said a mini-tidel park at a cost of ₹35 crore for Rasipuram Assembly constituency has been announced in the Assembly. An overhead water tank was being constructed at a cost of ₹15 lakh in Muthukalipatti. Two classrooms are being constructed at an estimated cost of ₹20 lakh.
A panchayat office was being constructed at an estimated cost of ₹24 lakh. The work to lay roads to Bodhamalai, which has been a long-standing demand of the people, was also being implemented by the government.
The Minister also inaugurated the Milk Producers' Cooperative Society building constructed at a cost of ₹ 16.46 lakh at Muthukalipatti in Rasipuram Panchayat Union and distributed dividends to 504 members of the Society to the tune of ₹10.54 lakh. He also distributed land pattas worth ₹58.34 lakh to 64 beneficiaries.
Rajya Sabha member K.R.N. Rajeshkumar presided over the function. Deputy Registrar (Dairy) A. Iranian, Namakkal District Cooperative Milk Producers Union General Manager Parthasarathy, local body representatives, and cooperative members took part in the function.