Trending
US President Joe Biden to host PM Modi for official state visit on June 22 | India News – Times of India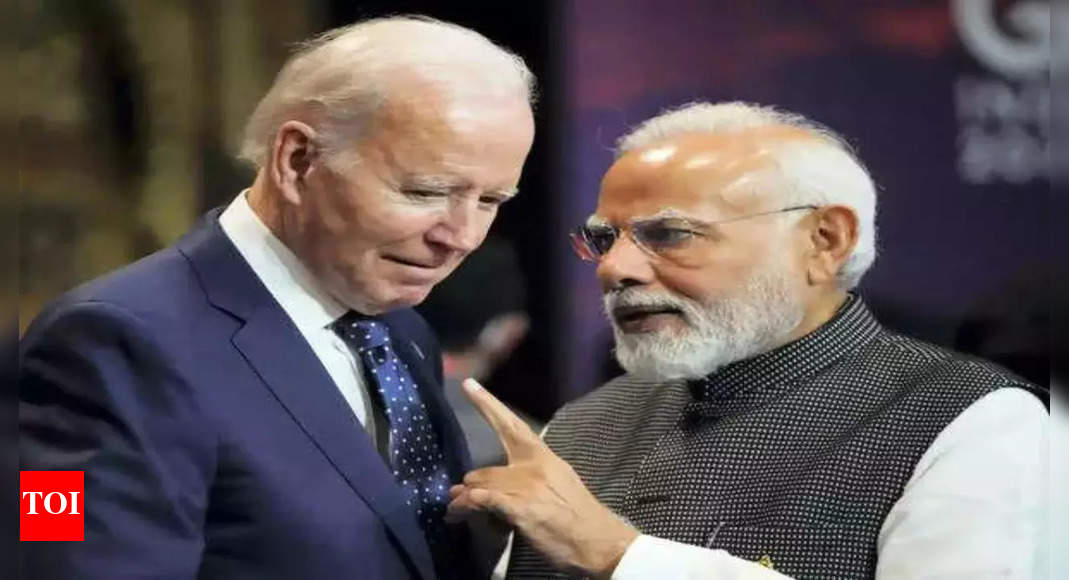 NEW DELHI: Joe Biden will host Prime Minister Narendra Modi for an official state visit to the United States on June 22, 2023.
The visit, the highest level of diplomatic reception at the White House, will include a state dinner on the same day. This will be PM Modi's first state visit, considered to be the highest expression of friendly bilateral relations between two sovereign states, and characterised by official public ceremonies and a state dinner banquet.
Modi has visited the US more than half dozen times since he became Prime Minister, but they have mostly been official visits or working visits, often on the margins of trips to the United Nations in New York.
The last state visit to the US by an Indian PM was in November 2009 when President Obama hosted Dr Manmohan Singh at the White House. President Biden hosted French President Emanuel Macron for a state visit in December 2022, the only state visit so far at the Biden White House.
PM Modi's visit will affirm the deep and close partnership between India and the United States as well as the warm bonds of family and friendship that link Indian and Americans together.
"The visit will strengthen our two countries' shared commitment to a free, open, prosperous and secure Indo-Pacific and our shared resolve to elevate our strategic technology partnership, including in defense, clean energy, and space," White House press secretary Karine Jean-Pierre said in a statement.
PM Modi and Biden will discuss ways to further expand educational exchanges and people-to-people ties.
US and India have a strategic alliance. In their last in-person meeting in Indonesia, PM Modi and Biden took into account areas like crucial and emerging technologies and artificial intelligence.
In the meeting, both sides discussed close cooperation in future-oriented sectors such as critical and emerging technologies, advanced computing, and artificial intelligence.
Earlier, PM Modi visited the United States on September 23, 2021.
– With agency inputs