Auto
Vande Bharat Trains To Soon Run On Ranchi-Patna And Lucknow-Gorakhpur Routes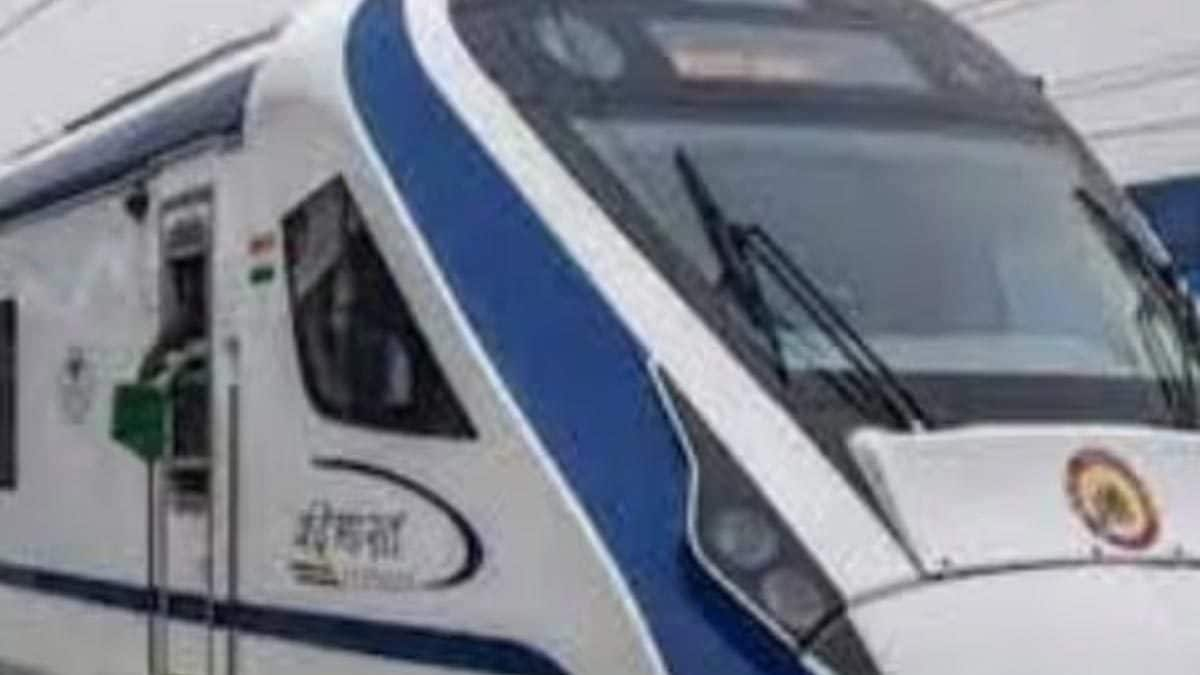 Last Updated: May 09, 2023, 17:57 IST
Vande Bharat train is likely to start in Jharkhand from May end.
The new Vande Bharat Express on the Ranchi-Patna route is anticipated to travel more than 410 kilometres in less than six hours.

Vande Bharat Express trains are now being introduced more quickly nationwide, thanks to the Indian Railways. The government is moving quickly to upgrade and improve the current infrastructure to operate semi-high-speed trains on several routes. The Indian Railways is going to launch two new Vande Bharat Express trains that will be operational from Ranchi to Patna and Lucknow To Gorakhpur routes.
Ranchi-Patna Vande Bharat Express Train
This will be the first Vande Bharat Express for the state of Jharkhand and Bihar. It was expected to start running on April 25, but owing to some technical problems, it has been postponed till the May end, according to some reports. The train is likely to travel via Gaya. While talking to Financial Express, Aditya Kumar Chaudhary, CPRO of South Eastern Railways said that the work for introducing Vande Bharat is still going on for several routes. "Details of routes have not been finalised," he added.
The new Vande Bharat Express is anticipated to travel more than 410 kilometres in less than six hours. Currently, the Ranchi-Patna-Ranchi Jan Shatabdi Express is the fastest train between the two state capitals. It covers the same distance in seven hours and 55 minutes.
It is anticipated that the new semi-high-speed train between Ranchi and Patna will run six days per week. The Ranchi-Patna Vande Bharat Express is scheduled to stop at a few key significant stations along the route between the two cities, including Gaya, Koderma, Hazaribagh Road, Parasnath and Bokaro Steel City.
Lucknow-Gorakhpur Vande Bharat Express Train
This will mark the second Vande Bharat Express train for Uttar Pradesh. Currently, the high semi-high-speed train is running between Varanasi and New Delhi. The authorities are currently assessing the feasibility of this project.
"Proposal for running of Vande Bharat Tain between Gorakhpur and Lucknow is in its initial stage, feasibility is being studied," said Mahesh Gupta, Public Relations Officer (PRO) of NER while talking to the Financial Express. He also said that they are planning to stretch the route till New Delhi, if possible
More than 270 kilometres will likely be travelled in less than four hours by this train. Currently, the Bihar Sampark Kranti Express and the Gorakhdham Express are the fastest trains running between the two cities. The same trip is covered by both trains in four hours and 45 minutes.
Read all the Latest Auto News here