Buzz
What is Miracle Fruit? Bengal Man Grows Exotic Variety, Intrigues Locals With its Unique Taste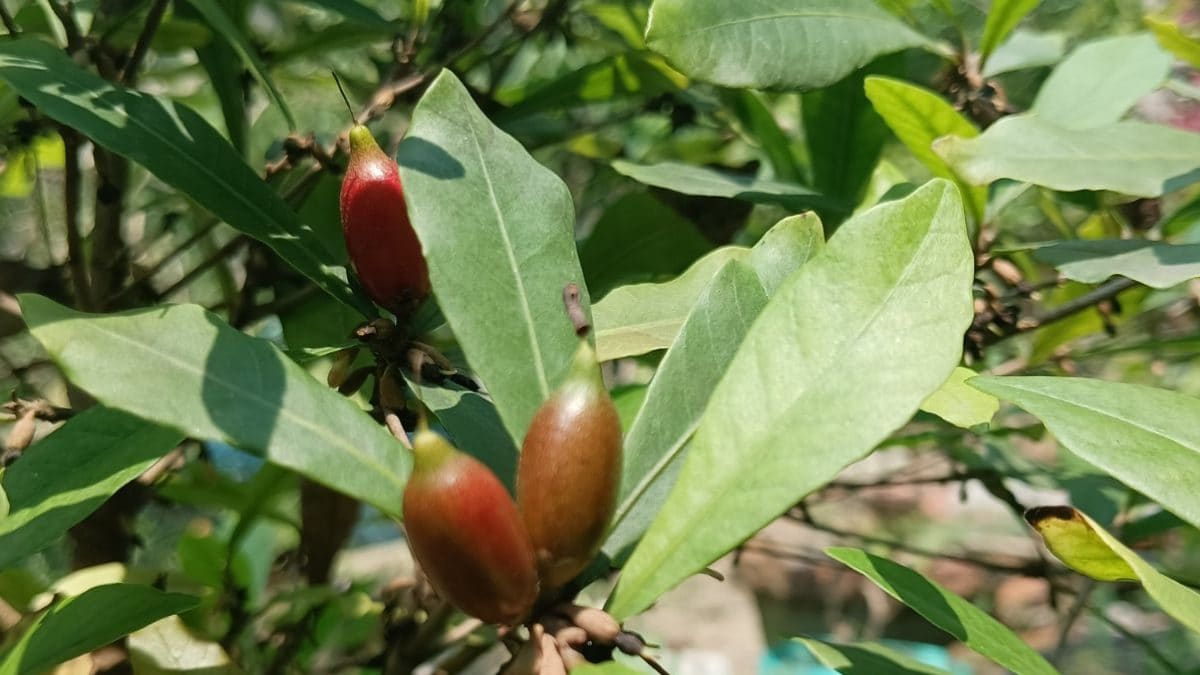 Reported By: Rakesh Maity
Last Updated: May 11, 2023, 12:40 IST
What is Miracle Fruit? Bengal Man Grows Exotic Variety, Intrigues Locals With its Unique Taste (Photo Credits: News18)
Bengal resident grows miracle fruit that is known for its unique taste. Here's is all you need to know about it.
Miracle fruit (Synsepalum dulcificum) is a fascinating plant belonging to the Sapotaceae family, native to tropical Africa. Its unique properties have earned it the name "miracle fruit" or "miracle berry." Despite its small size, this fruit possesses extraordinary qualities that can transform the taste of sour foods into sweetness. As the fruit ripens, it undergoes a captivating color change, turning into a vibrant red hue. While the miraculous effects of this fruit are well-known to some, many are still unaware of its incredible abilities.
The remarkable miracle fruit contains a unique ingredient known as miraculin, which is a type of glycoprotein. When consumed, the glycoproteins in the fruit bind to the taste buds, resulting in an intriguing alteration of taste perception. As a result, sour foods, such as lemons or other acidic fruits, take on a surprisingly sweet flavour. This intriguing effect on the tongue can last for approximately one to two hours after consuming miracle fruit, providing an extraordinary taste sensation that deviates from the norm.
Tapas Bangal, a resident of Howrah, takes pride in his garden that boasts this unique fruit called the miracle fruit or miracle berry. This tree thrives with abundant green and ripe red fruits. Tapas enthusiastically expressed, "My garden is adorned with a variety of flowers, fruits, and herbs, but the presence of the miracle berry plant is truly captivating. Those who try it for the first time are pleasantly surprised by its extraordinary taste-altering properties. Unfortunately, not many people are familiar with this fruit, and its ability to transform flavors remains unknown to them."
He further shared, "I brought this tree from a different district and planted it in my garden several years ago. Since then, it has become a standout feature of my garden, adding to its allure."
Following his encounter with the miracle fruit at Tapas's garden, Amit Chandra, another resident, exclaimed, "I was introduced to this incredible miracle fruit for the very first time, and it was truly a mind-blowing experience! The initial taste resembled that of a lemon, but within a few minutes, it transformed into the delightful flavour of a sweet orange. I couldn't believe such an astonishing quality existed within a fruit."