Politics
'Younger Than Modi': Not Invited for Mega Yatra, Uma Bharti Feels BJP Leaders 'Nervous' in Her Presence – News18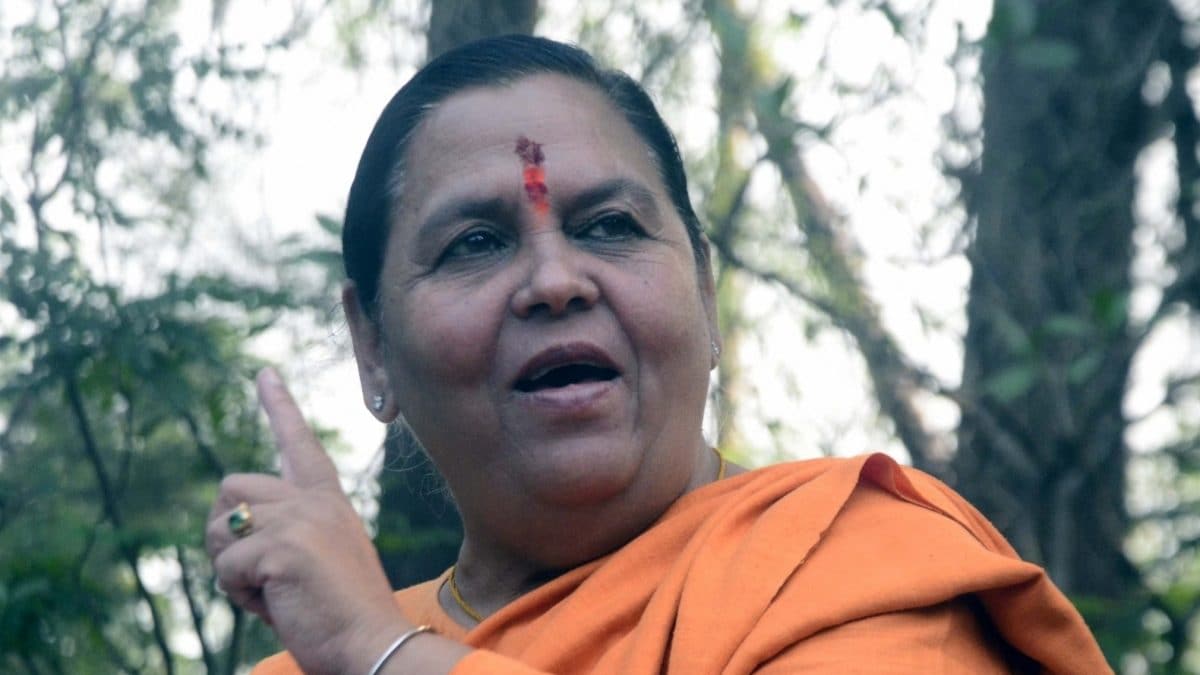 Curated By: Sanstuti Nath
Last Updated: September 04, 2023, 15:50 IST
Uma Bharti responds to the BJP's Madhya Pradesh yatra invitation issue. (File Image/ IANS)
Expressing her disappointment at not being invited to the yatra, she remarked, "An invitation should have been sent to me as well"
With the Madhya Pradesh election around the corner, it seems all is not well within the state unit of the ruling Bharatiya Janata Party (BJP). Former Chief Minister of Madhya Pradesh and senior BJP leader Uma Bharti on Monday voiced her discontent after not receiving an invitation to attend the party's upcoming mega 'Jan Ashirwad Yatra' in Madhya Pradesh
Bharati, who harbored a desire to actively contribute to politics for the next 15 to 20 years, however, asserted that she did not wish to be relegated to a mere "poster girl" within the party.
"I do not want to become the poster girl… I am still younger than (Prime Minister) Modi, and still want to work for the next 15-20 years, an invitation should have been sent to me as well," the former CM said in an interview with India Today.
Expressing her disappointment at not being invited to the yatra, she remarked, "An invitation should have been sent to me as well."
As per the India Today report, Bharti also speculated on the possible reasons for her exclusion, stating, "Maybe they (the BJP leaders) are nervous that if I'm there, then the entire public attention will be on me."
The disgruntled leader further highlighted her contributions to the party, reminding that, like Jyotiraditya Scindia's role in helping the BJP form the government in 2020, she had also played a pivotal role in securing a significant majority government for the party in 2003.
BJP's pass outreach program-'Jan Ashirwad Yatras,'-  are scheduled to commence in the first week of September, originating from five different locations across the state.
Prominent BJP figures, including party president JP Nadda and Union Home Minister Amit Shah, will flag off these yatras.
Addressing her stance on the Lok Sabha Election 2024, Uma Bharti clarified that while she had requested a break, she had never explicitly stated her intention to abstain from participating.
She affirmed her willingness to follow the directives of Madhya Pradesh Chief Minister Shivraj Singh Chouhan and said she would participate in election activities, or campaigns, only as per his order.
In 2018, Uma Bharti had cited health issues, particularly knee and back problems, as the reason for her decision not to contest elections for a three-year period. She reiterated that her decision was not a retirement from politics but rather a temporary hiatus for health reasons.